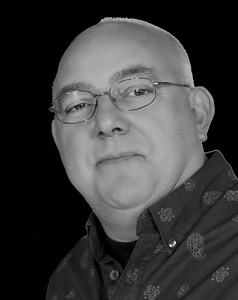 INDIVIDUAL | Inducted 2013
David Zak has, for 31 years, been producing and directing Chicago and LGBT theater as well as developing new stage and screen plays, especially through the former Bailiwick Repertory's Pride Series and now through Pride Films and Plays. He has won numerous awards, has directed in cities around the world, and has helped to enrich LGBT lives and advance social equality.
From 1982 to 2009, David Zak was artistic director at Chicago's Bailiwick Repertory Theatre, which premièred many gay and lesbian plays during its annual Pride Series, itself a 1996 Hall of Fame organizational inductee. He is still at work and has been nurturing LGBT theater for more than three decades.
Zak's Bailiwick presented a seemingly unending stream of LGBT works, including world premières of David Dillon's "Party", Claudia Allen's "Hannah Free", and Edwin Sanchez's "Trafficking in Broken Hearts", all of which saw later productions around the globe. Zak directed or produced the Chicago premières of such hits as Robert Chesley's "Jerker", Paul Rudnick's "Jeffrey", Terrence McNally's "Corpus Christi", "Kiss of the Spider Woman", and Del Shores's "Southern Baptist Sissies". He also directed the American premières of Richard Thomas's "Jerry Springer—The Opera" and the Peter Hall adaptation of George Orwell's "Animal Farm".
Zak's work has won multiple Joseph Jefferson Awards for directing and writing. He has directed in Boston, Seoul, Los Angeles, New York, London, and Dublin.
Today, Zak is developing new LGBT stage and screen plays as executive director of Chicago's Pride Films and Plays. He is also artistic director of the Summer Pride Fest at Chandler, Vermont. Annually, he spearheads the Great Gay Play Contest, from which several new LGBT works have emerged for full productions.
He directed the 2012 Great Gay Play winner, "At The Flash", which covered five decades in a fictional gay bar called The Flash as a reflection of LGBT history and successes. His most recent Chicago première involved "Under a Rainbow Flag", a musical based on the true life story of a still-living Chicagoan, Jon Phillips, as a gay soldier during and after World War II. It won as both Best New Work and Best Musical at the 2013 Jeff Awards.
Zak has also been an educator, photographer, and journalist. He is now recognized by the Hall of Fame for his tireless efforts to find and develop LGBT theater, his assistance to emerging LGBT actors and writers, and his unwavering dedication to bringing cultural experiences that enrich the lives of LGBT citizens while advancing their pursuit of equality. (Note: information listed has not been updated since the member's induction).