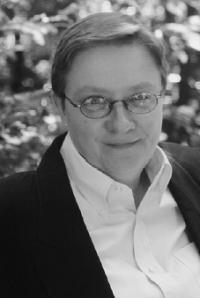 INDIVIDUAL | Inducted 2004
Terri Worman has become a leader in the movement to make issues of aging that involve lesbian, gay, bisexual, and transgender (LGBT) persons more prominent in the agendas both of LGBT communities and of traditional aging services agencies. Since her 1989 move to Chicago, where she is an openly lesbian community organizer for AARP, Worman has not been a stranger to innovating and organizing "first-ever" goals and events within the feminist and LGBT communities.
For three years, she organized a gay/lesbian film festival as part of the Silver Images Film Festival, working with LGBT organizations to give the public at large a firsthand look at positive images of LGBT aging. She presented an LGBT aging issues workshop in 2001 at the Governor's Conference on Aging, and in 2003 she worked with Senior Action in a Gay Environment (SAGE) to bring a major LGBT workshop for the first time to AARP's annual members event, held that year at McCormick Place.
Currently co-chairing the Chicago Task Force on LGBT Aging, Worman helps the task force create partnerships between traditional aging service agencies and LGBT Chicagoans. These have resulted in two citywide LGBT senior health and benefits fairs, which give senior citizens the chance to meet with agencies in a friendly, informational environment. The partnerships have also organized community round-table discussions on issues identified in a task force survey, such as senior housing, which provide information for future program planning. The task force has also promoted sensitivity training for traditional aging service providers and has developed more visibility in LGBT community media for aging issues.
In 2004, Worman represented the task force and LGBT seniors by testifying at the Chicago Department on Aging's public hearing regarding its five-year Area Plan on Aging, the first time that such testimony had been offered. Most recently, Worman has become part of the leadership team for a national GLBT employment resource project within AARP.
Worman received a bachelor's degree in history and women's studies from Indiana University. She has been a ranger at the Women's Rights National Historical Park in Seneca Falls, New York, and a coordinator and trainer for the Illinois Pro-Choice Alliance's Chicago escort program. She is also a classically trained violinist who has played for community theater and in backup for the Dolly Would cabaret show in Chicago. (Please note: this information has not been updated since the time of the member's induction).