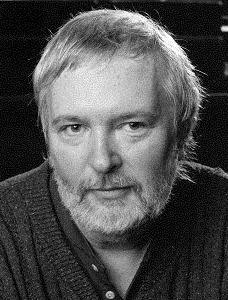 INDIVIDUAL | Inducted 2003
As journalist, theater artist, teacher, and activist, Albert Williams has made important contributions to the cultural life of Chicago. His Chicago Reader theater reviews won a George Jean Nathan Award, and in the 1980s he was an award-winning editor of GayLife and Windy City Times newspapers. He has performed and written for musical theater and participated in activist groups. He also teaches at Columbia College.
His was awarded the 1999-2000 George Jean Nathan Award for Dramatic Criticism. As the only Chicago-based critic to have won that national prize, he received letters from Mayor Richard M. Daley and city Cultural Affairs Commissioner Lois Weisberg honoring him as a leading cultural figure in the city. The selection committee wrote: "Albert Williams writes the kind of criticism for which the George Jean Nathan Award was designed—incisive, thorough, confident in the intelligence of its readers, and convinced that theatre makes a difference to the city in which it occurs…. This is generous and fair-minded reviewing, achieving a consistently high quality."
Williams has also written for the New York Times Book Review, the Advocate, Entertainment Weekly, American Theatre, Boston Herald, New Art Examiner, Stagebill, Chicago Sun-Times, Chicago Tribune, Chicago Free Press, and Chicago Seed. He was managing editor of Gaylife from 1981 to 1985 and represented the Chicago weekly paper at the 1982 Washington, D.C. conference of activists and health professionals at which the name Acquired Immune Deficiency Syndrome (AIDS) was designated for what was then called GRID (Gay-Related Immune Deficiency). He was the only member of Chicago's LGBT press to cover that landmark event in person.
Williams also served as managing editor of Windy City Times in 1987. He has received two Peter Lisagor Awards from the Chicago Headline Club (local chapter of the Society of Professional Journalists) for arts criticism and reporting in Windy City Times (1991) and The Reader (2000). His simultaneous involvement in both the LGBT and general-interest press has helped to pave the way for openly gay and lesbian writers in Chicago's mainstream media.
From 1970 to 1974, Williams was a performer and writer with the Free Theater, one of the seminal ensembles in Chicago's off-Loop theater movement. Besides performing, he co-wrote several musical theater works, including the libretto for a children's opera, William Russo's "The Golden Bird", which premiered in 1984 at Orchestra Hall under auspices of the Chicago Symphony Orchestra. In 1985, he co-produced "Arts Against AIDS," a benefit show at Second City that launched what would become the AIDS support agency Season of Concern. Williams has also held leadership positions with the Chicago Lesbian and Gay International Film Festival, the Gay and Lesbian Town Meeting, the Coalition Against Media/Marketing Prejudice, and other cultural and political groups. A 1973 graduate of Chicago's Columbia College, Willams has served on the Columbia faculty since 1985, teaching theater and music and advising on LGBT issues. (Please note: this information has not been updated since the time of the member's induction).