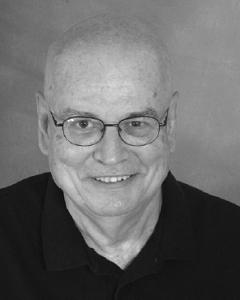 INDIVIDUAL | Inducted 2008 [Now Deceased]
Guy Warner was born in Chicago in 1942 as the eldest of seven children. When he was growing up, one of his neighbors was the lesbian novelist Valerie Taylor, who had three sons about his age. Warner served in the U.S. Air Force between 1962 and 1966 and thereafter worked for the Social Security Administration until retirement. Warner's activism in Chicago's gay communities began in the 1970s, when he reached out to Mattachine Midwest through its advertised phone number and did not receive a return call. He joined the organization, had the answering service transferred to his home number, and reactivated the group's dormant referral service.
In 1975 Warner was elected Mattachine Midwest's sixth president, with the organization floundering in purpose and drowning in debt. Under his leadership, the debt was reduced, a gay Alcoholics Anonymous group established, and the newsletter reinstated. The newly invigorated group continued to serve the community for more than another decade. During his tenure, the Pearl M. Hart Memorial Plaque was initiated, honoring community activists for furthering the ideals of the late lawyer and social-change advocate who had assisted the organization's founders.
Warner also founded an early group for parents and friends of gays, which, unlike other similar organizations, also included gay and lesbian children themselves, anticipating the pattern that would one day be accepted by Parents, Families and Friends of Lesbians and Gays (PFLAG). He co-chaired the city's first longlasting umbrella organization of LGBT businesses and community groups, the Gay and Lesbian Coalition of Metropolitan Chicago, which worked on such projects as defeating California's notorious Briggs Initiative, initiating a boycott of Florida orange juice, and organizing a mass demonstration against Anita Bryant's appearance at Medinah Temple. He was also instrumental in bringing discharged Air Force Tech. Sgt. Leonard Matlovich to Chicago, where Matlovich's several speaking engagements raised the visibility of Chicago's gay communities.
With the onslaught of the AIDS epidemic in the city, Warner volunteered on a regular basis at the AIDS ward of Illinois Masonic Hospital and later also volunteered with the food delivery program that would become Open Hand. (Note: information listed has not been updated since the member's induction). Guy Warner passed away Feb 1, 2022, he was 79.