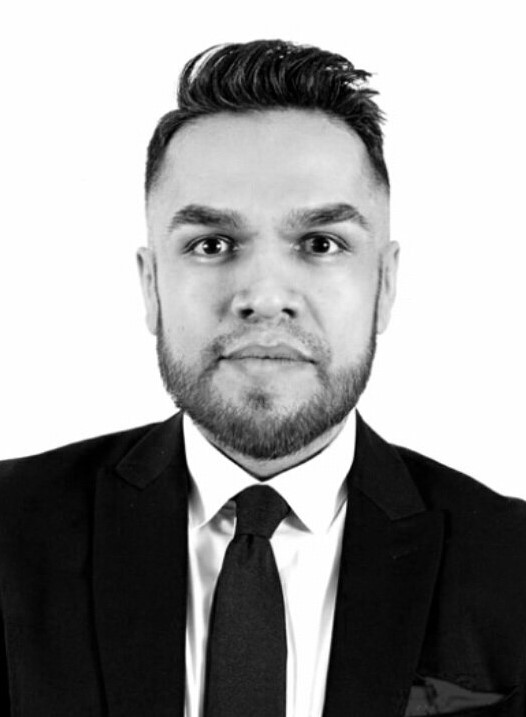 INDIVIDUAL | Inducted 2009
A Chicago native, Jorge Valdivia, grew up in Little Village, a Mexican American enclave on the city's Southwest Side. There, he learned firsthand the unique cultural, social, and political obstacles that queer Latino youth can face in society. He was only a young man when he came out to his family and friends. He had decided to forge his identity as a Latino activist by dedicating himself to creating safe spaces and building visibility for the Latino LGBT community through media, arts, and public service.
Valdivia made history in 2002, when he founded Homofrecuencia, the country's first Spanish-language radio program to focus on LGBT issues. Two years later, Valdivia and the producers of Homofrecuencia continued to break new ground by organizing and sponsoring the first prom for queer Latino youth, creating a critical safe space for young people who have been routinely ostracized from "traditional" high school dances.
Today, Homofrecuencia continues to serve as a crucial community resource and beacon of information for LGBT Latino youth—as does the Latino Queer Prom, which has become an annual event at the National Museum of Mexican Art, serving more than 200 young people every year. Valdivia's leadership and dedication to the launch of these initiatives have empowered a new generation of LGBT youth to define their own identities and to position themselves at the forefront of the LGBT rights movement.
In addition to his work with Homofrecuencia and Latino youth, Valdivia has been a dedicated public servant in a variety of venues. His work as performing arts director at the National Museum of Mexican Art has earned it a reputation as perhaps the most LGBT-friendly institution of its kind in the city. He has also served on the boards of several organizations, notably ALMA–The Association of Latino Men for Action, the Test Positive Aware Network, and Latino Arts, Inc.
The quotation, "Do not follow where the path may lead. Go, instead, where there is no path and leave a trail," embodies Valdivia's path-breaking spirit. (Note: information listed has not been updated since the member's induction).