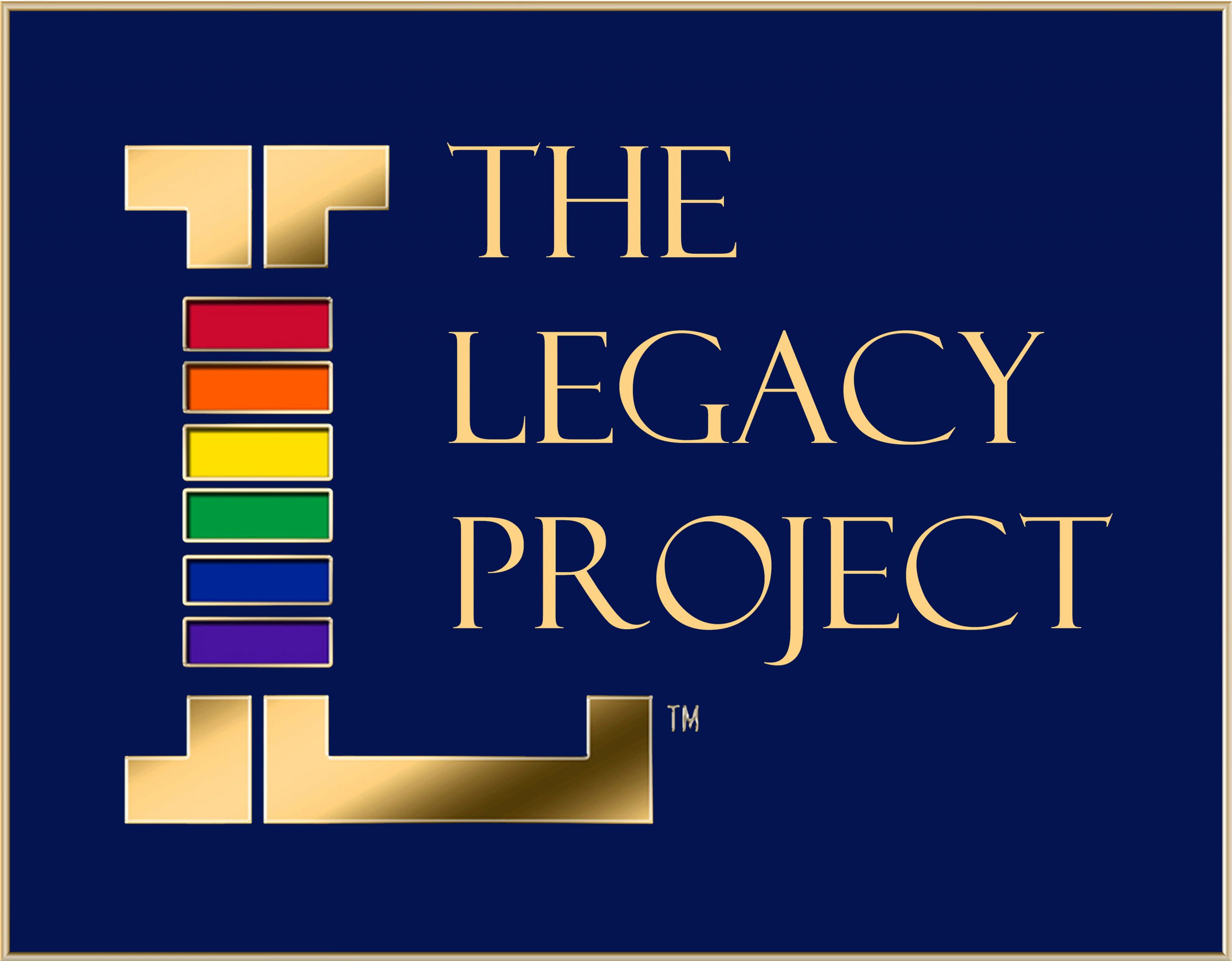 ORGANIZATION | Inducted 2020
The award-winning Legacy Project is a Chicago-based cultural and educational non-profit dedicated to researching and promoting the contributions Lesbian, Gay, Bisexual, Transgender, and Queer (LGBT) people have made to world history and culture. It is driven by a core of historians, biographers, educators, youth advocates, social activists, and community and business leaders who share a commitment to ending the redaction of LGBT contributions from shared human history. The Legacy Project consists of multiple elements designed to raise awareness of an aspect of history most people do not know is missing:
The Legacy Walk is the only outdoor LGBT museum walk in the world. It spans one-half mile of North Halsted Street. It is anchored by twenty (20) two-story tall steel architectural pylons which identify the area as the nexus of Chicago's diverse LGBT community. This massive installation presently features forty (40) 18" x 24" bronze memorials highlighting the contributions of LGBT people – both famous and obscure –
throughout history. Guided tours of the installation are offered for students, teachers and the general public between the months of April and October. The Legacy Walk was declared an Historic Landmark in 2019.
The Legacy Project Education Initiative (LPEI) is a growing body of professional teaching tools that use the biographies of Legacy Project nominees to inspire young people who have been forced to grow up without the benefit of historically significant LGBT role models. Age-appropriate lesson plans, study guides, resource
links, and multimedia are available free of charge on-line for those who cannot access this rich and unique local installation in person. LPEI's professional development is also used by several colleges and universities for pre-service teacher education and training. LPEI's materials will be the basis for Illinois's new LGBT Inclusive Curriculum – currently being co-written by the Legacy Project – which launches in Fall 2020
The Legacy Wall is a 24 foot-long digitally interactive traveling installation that celebrates the contributions of LGBT people to world history and culture. It features 125 biographical elements across 400 square-feet of a 3600 doubled-sided island. Its international and multicultural content is tied directly to the challenges
faced by LGBT students. The nationally acclaimed Legacy Wall uses the powerful lessons of history to spark conversations – in the classroom, in the board room, and around the kitchen table – about the importance of historically significant LGBT role models in education. It has visited 36 sites nation-wide since its launch in 2015.
In all the world, there is nothing quite like Chicago's Legacy Project.