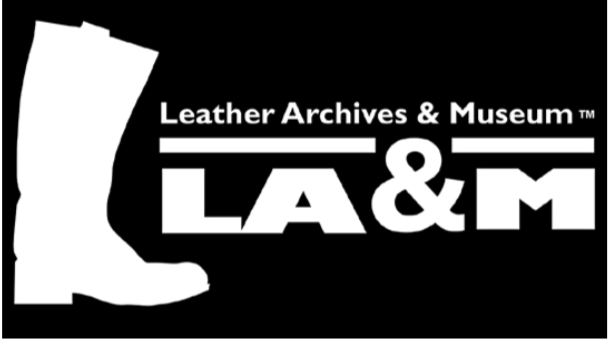 ORGANIZATION | Inducted 2017
The world renowned Leather Archives and Museum was formed in 1991 by Chuck Renslow and Tony DeBlase and was incorporated by the state of Illinois the same year. From the onset, the LA&M has been safeguarding the history of the fetish community, remaining the only institution in the nation dedicated to the compilation, preservation, maintenance, and access to alternative sex culture.
Prior to 1995, the museum existed primarily as an expanding collection which was displayed periodically. In 1996, a storefront location was opened on North Clark, but the volume of donations soon outgrew the space. In 1999, the Leather Archives and Museum opened in Rogers Park and since then thousands have made LA&M a tourist destination.
The preservation of leather fetish history has been a motivating force of the LA&M from the start. During the AIDS crisis, great pieces of history were being lost along with lives. Securing and sustaining the artifacts and memory of the decimated leather/kink community was crucial. Countless items, relevant in telling the sexual history of so many, were being discarded – artwork, bar vests, event pins, magazines, newsletters, etc. The LA&M became a repository and sanctuary for that history and those stories.
The LA&M has been a source for LGBTQ research as well as education with traveling exhibits and workshops and an ongoing commitment to the promotion of tolerance and understanding. The Museum has displayed the work of numerous LGBTQ artists. The Archives contain minutes and data regarding dozens of LGBTQ groups, clubs, and establishments. The Museum has been home to numerous finely curated exhibits, often reflecting diversity of gender, race, and ability. Oral histories are another component of the museum's commitment to preserving our LGBTQ past. The on-site library houses an extensive collection of approximately 20,000 books, magazine, and library resources, and the 164-seat Etienne Theater has hosted countless LGBTQ events and fundraisers.
For twenty-six years, the Leather Archives and Museum has remained committed to preserving our rich LGBTQ past, becoming a recognized resource in helping to tell our story, and safeguarding that rich tale for future generations.