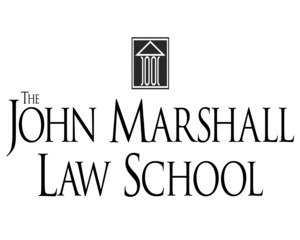 FRIEND OF THE COMMUNITY | Inducted 2016
The John Marshall Law School has been a Chicago institution since 1899. A center for LGBT advocacy and scholarship in Illinois, the school's clinics stand ready to assist LGBT clients with housing discrimination, veterans' issues, domestic violence, and a gender marker and name change project. JMLS is a home for many faculty members whose books, articles, briefs, and pro bono work support LGBT issues and organizations. Its students take courses in LGBT legal issues and work in clinics that assist the LGBT community.
JMLS was an early opponent of discrimination based on sexual orientation and gender identity. It offered same-sex partner benefits before civil unions or same-sex marriage became a reality in Illinois. It has established a special scholarship fund for LGBT students and was one of the first law schools to have an organized group for LGBT students. The student group took an active role in opposing the military's earlier recruitment policies that banned LGBT service members. LGBT students are leaders of JMLS student organizations.
The school offers courses in Sexual Orientation and Gender Identity Law issues, and its clinics now work on a wide variety of LGBT issues. In July 2016, the school launched a "Gender Marker and Name Change Project" to help transgender persons change the names and gender markers on birth certificates and other identification documents. The JMLS Veterans' Legal Support Center and Clinic stands ready to help LGBT veterans who were dishonorably discharged from the military before the "Don't Ask, Don't Tell" policy was repealed. The JMLS Domestic Violence Clinic provides legal representation for domestic violence victims, including victims of same-sex domestic violence. And The JMLS Fair Housing Clinic handles many cases of discrimination based on sexual orientation, gender identity, and family status.
The students, faculty, and clinics at The John Marshall Law School work together to create a positive center for LGBT advocacy and scholarship to support Chicago's LGBT community. (Note: information listed has not been updated since the organization's induction).