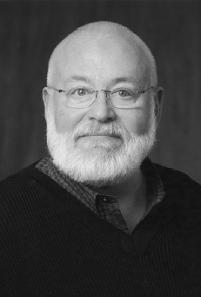 Chicago lost one of its great shining lights of theater with the death of passing of Frank Galati on January 2, 2023, at age 79. Inducted into the Chicago LGBT Hall of Fame in 2004, Galati was honored for his work in theater, both locally and nationally.
As a professional actor, director, screenwriter, and playwright, he earned international praise for adapting and directing "The Grapes of Wrath", which won him two Tony Awards in 1989. The play also won him an Outer Critics Circle Award and a Drama Desk Award. In 1997, he was nominated for a Tony Award for directing the musical "Ragtime".
In 1989, he was nominated in the category of a best-adapted screenplay for "The Accidental Tourist" by both the British Academy of Film and Television Arts and the American Academy of Arts and Sciences. He has also won nine Joseph Jefferson Awards for outstanding achievements in Chicago theater, as well as two directing awards from the Stage Directors and Choreographers Foundation, a League of Chicago Theatres Artistic Leadership Award, and an NAACP Theatre Award.
Born in Highland Park in 1943, was a professor of performance studies at Northwestern University, an ensemble member of the Steppenwolf Theatre Company, and associate director of the Goodman Theatre. He has directed numerous productions for Steppenwolf.
His teaching and creative interests are in the area of presentational aesthetics, with special interest in modern literature. One aspect of Galati's achievements that particularly resonates with lesbian, gay, bisexual, and transgender (LGBT) communities is his exploration of the works of Gertrude Stein.
Condolences to his husband, Peter Amster, friends, and family.