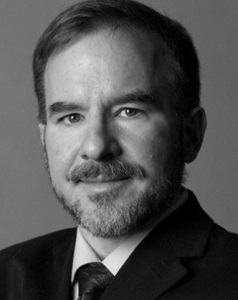 FRIEND OF THE COMMUNITY | Inducted 2013
Neil Steinberg, a Chicago Sun-Times writer for 26 years, has repeatedly portrayed LGBT lives and social-justice issues while insightfully commenting on them. His work has contributed to better public understanding with a frequency, clarity, and consistency unsurpassed in the Chicago daily press, the distinctive writings of Neil Steinberg have brought to a wide audience an awareness of the struggles and basic humanity of LGBT people.
Since 1987, he has been on the staff of the Chicago Sun-Times—the ninth-most circulated newspaper in the United States, and has been a nationally syndicated columnist since 1995. When his columns are read online, their influence is magnified, and friend and foe alike share them through social media, substantially contributing to the national dialogue.
By chronicling the LGBT community's lives and hopes, he has helped to recast its cause not as a fight for "special privileges" but as a fundamental struggle for human rights, freedom, fairness, and basic dignity. One of the first daily journalists to cover the AIDS pandemic, Steinberg often noted how other groups could take lessons from the ways in which LGBT community galvanized to support its own. By generating early visibility, Steinberg helped vital fundraising and volunteer recruitment efforts for the city's AIDS social-service agencies.
His columns also recognized LGBT Chicagoans as a growing political force, through coverage of campaigns to win civil-rights protections and abolish discrimination. More recently, as the cause of marriage equality has advanced in Springfield and at the U.S. Supreme Court, Steinberg's columns vigorously laid out the case for acceptance in inclusive and lucid terms, fighting the forces of bigotry and bolstering LGBT communities and their allies.
For this history of supporting the core principles of LGBT equality, the Chicago Gay and Lesbian Hall of Fame has selected him as a "Friend of the Community." (Note: information listed has not been updated since the member's induction).