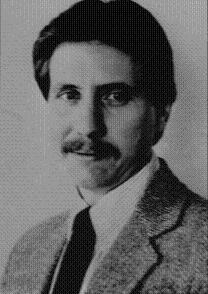 INDIVIDUAL | Inducted 1994 [Posthumous]
Nationally known for research in Chicago lesbian and gay history, Gregory A. Sprague co-founded the Committee on Lesbian and Gay History of the American Historical Association and was active in the Gay Academic Union. In 1978 he founded the Chicago Gay History Project, a precursor of the Gerber/Hart Library. He lived in Chicago for ten years during which he made an impact not only within the local gay and lesbian community but also throughout scholastic and educational communities in which gay and lesbian history was considered taboo and ignored as an area of study.
He was nationally known for his research in Chicago lesbian and gay history. He served for several years on the national board of directors of the Gay Academic Union and was on the steering committee of the Chicago chapter. As such he acted as program coordinator of the national conference of the GAU in Chicago, the third joint program offered with what was then known as Gay Horizons.
In 1978 Sprague founded and directed the development of the Chicago Gay History Project with the intent of "organizing volunteers to research Gay and Lesbian history, collect archival material, and disseminate information through publication and educational activities." With Sprague's unceasing efforts the Gay History Project eventually became the Henry Gerber – Pearl M. Hart Library and Archives. Sprague taught gay and lesbian history courses during the late '70s and early '80s under the auspices of the Lavender University, the Gay Academic Union, and Gay Horizons.
Sprague understood that the real history of a people is stored in the dark cubbyholes of attics and basements. He knew that the history of lesbians and gay men in Chicago was being carefully tended in lifetimes of memories, and he was instrumental in gathering those memories. He researched court records, newspapers, traveler accounts, medical and religious records, diaries and letters. Sprague interviewed scores of people for his oral history project and networked across the country to protect the legacy of gay men and lesbians.
Sprague was a historian, a teacher, and an author. Through his efforts in each of these fields he helped "destigmatize" homosexuality as a field of historical research. He wrote that "some of the best contemporary research on the history of gays and lesbians is being done outside of academia, by local gay and lesbian archives and history projects." His own efforts insured that Chicago gay and lesbian history was not left behind. He wrote dozens of articles, which were published in magazines and journals across the country. His research found its way into some of the more important books on gay and lesbian history and has been a treasure trove for researchers and documentarians.
Gregory Sprague died of AIDS on February 7, 1987. His life's work is currently housed in the Chicago Historical Society. We can all be grateful for his continuing contribution to our community each time we walk through the door of the Gerber-Hart Library.