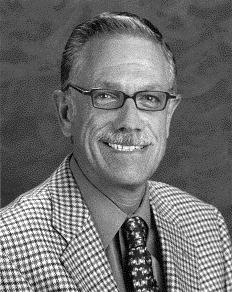 INDIVIDUAL | Inducted 2003
In 1991, as chief dental officer at the federal Metropolitan Correctional Center in Chicago, Laurence Spang disclosed to his superiors that he was infected with HIV. Within days, he found himself in the midst of a media storm. After losing his job as a federal prison dentist in 1991 because of his HIV status, he led in organizing a Chicago dental clinic for low-income HIV-positive persons, persons with tuberculosis, and those of advanced age. He is also active in a range of community service activities.
The front page of one newspaper screamed, "Prison dentist sues to hide AIDS." Another announced, "Jail dentist here tests positive for HIV." The previous month, the Illinois legislature had passed a law to require that notification be sent to patients treated by health-care workers whose AIDS diagnosis had been reported to the state. Lawyers for prisoners at the correctional center demanded trial postponements and transfers out of the "warehouse of death." Eventually the furor subsided, but Spang had lost his job of eight years.
A year later, recognizing the importance of dental care for persons living with HIV disease (PLWH) and the difficulty many PLWH had in securing good dental services, Spang had become director of oral health for Chicago Health Outreach, a nonprofit affiliate of Travelers and Immigants Aid (now known as Heartland Alliance). In that role, he oversaw development of a dental clinic for low-income HIV-positive persons in Chicago, which was initially financed with city and federal grants and which opened in the spring of 1994 at the city's Uptown Neighborhood Health Center. Today, the Spang Center for Oral Health operates in several locations throughout Chicago and serves thousands of persons with HIV, persons with tuberculosis and persons of advanced age.
Spang retired from the U.S. Public Health Service with the rank of commander in 1996 after 16 years. He received numerous citations and awards from the Public Health Service. He had also served four years in the U.S.Army Dental Corps after earning a degree as doctor of dental surgery from Temple University School of Dentistry in Philadelphia.
After his retirement, he continued a range of community service activities. He was an AIDS Pastoral Care Network board member and served the group as president from 1998 to 2000. Since 1993, he has been a member of the Evelyn Hooker Group, a confidential support group for HIV-positive medical professionals, which he co-founded. For four years he was a member of the Chicago and Cook County HIV Services Planning Council, which he co-chaired from 1997 to 1999. He is a member of Saint Joseph Hospital's institutional review board and of Chicago Health Outreach's board of directors. He also volunteered as a Chicago Architecture Foundation docent. (Please note: this information has not been updated since the time of the member's induction).