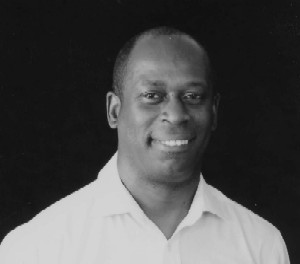 INDIVIDUAL | Inducted 1991 [now deceased]
Max Smith was a visible, conscientious, and tireless role model in Chicago. His tenacity and vision were admirable, especially in the face of the political and social hostility that existed within and toward the Black gay and lesbian community. This lifelong political and cultural activist resided in Chicago following his 1976 graduation from Michigan State University. He was treasurer of the Illinois Gay Rights Task Force; the founder of the Chicago chapter of the National Coalition of Black Gays; an organizer of United Faith Affinitas Church; a member of Adodi Chicago; a columnist for BLACKlines and Identity magazines; and editor of a book on black men's same-gender-loving relationships, Staying Power!
A sales and leasing consultant, Smith was an active member of the Illinois Gay and Lesbian Task Force, Good Shepherd Parish Metropolitan Community Church, the Black Bible Study Group, the Third World Gay and Lesbian Christian Conference, Affinitas, the National Coalition of Black Lesbians and Gays, the Committee to Increase Black Lesbian/Gay Awareness, the National Black Lesbian and Gay Leadership Forum, BROTHERRS, and the Chicago Coalition of Black Lesbians and Gays.
Smith took issue with and devised a consistent battle plan which addresses and attempts to derail homophobia within the African American and the larger communities, while gently addressing the issue and impact of internalized homophobia. In concert with other concerned Black gay and lesbian people, he "kept the faith." This was especially true in his efforts to engage the Black clergy in discussions about homophobia, and in dealing with the presence of gay men and lesbians in their congregations and pulpits.
Smith also focused his energies on mainstream organizations, including Operation PUSH and the NAACP, challenging them to match their ideological positions with programmatic and systemic changes on gay and lesbian issues.  He was a contributor to BLK and Blacklight. He passed away in February, 2022.