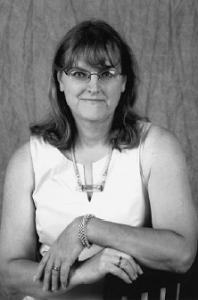 Photo by: Kathleen Sikora
INDIVIDUAL | Inducted 2005
The civil rights of LGBT (lesbian, gay, bisexual, and transgender) persons have been the focus of long-time and relentless advocacy by Catherine Sikora. Photographer and activist, after campaigning for expansion of Chicago human rights laws to include gender identity as a specific category for protection, she went on to fight for the successful passage of similar legislation by Cook County.
As a board member and volunteer activist for Equality Illinois, she was also at the center of the successful passage in 2005 of a statewide bill to add sexual orientation (defined as including gender identity) to the Illinois Human Rights Act's protected categories.
A very different but equally substantial commitment on Sikora's part has been to document LGBT life in Chicago over the years. Her photographs of members of the Chicago area's transgender community were the only LGBT-related works in the "CITY2000" photographic documentary of life in Chicago at the start of the new millennium, now housed by the University of Illinois at Chicago.
Her work as a documentary photographer has been conducted on behalf of numerous LGBT and community organizations and has been published extensively. Beneficiaries of such documentation have included Equality Illinois, the Chicago Commission on Human Relations, the AIDS Foundation of Chicago, Test Positive Aware Network, the Jane Addams Resource Corporation, annual Vagina Monologues projects, and various events sponsored by the 48th Ward Democratic Organization.
As a small-business owner, Sikora has also donated time and materials related to teaching job skills needed in the manufacturing industry for the nonprofit Jane Addams Resource Corporation. She has aggressively fought job bias in her own property development business by immediately dismissing subcontractors who displayed any discrimination against her being transgender.
She served as secretary of the Equality Illinois board of directors and was a member of the Chicago Commission on Human Relations' Advisory Council on Lesbian, Gay, Bisexual and Transgender Issues. She has also served on an advisory council of the Chicago Department of Public Health's Office of Lesbian, Gay, Bisexual and Transgender Health and on the board of the Chicago Gender Society, of which she was vice president for three years. (Note: information listed has not been updated since the time of the individual's induction).