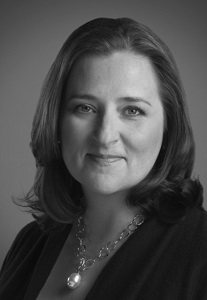 INDIVIDUAL | Inducted 2013
Laura Ricketts in renowned for her generous donor support and board service to LGBT and non-LGBT organizations, including Lambda Legal, Housing Opportunities for Women, GayCo Productions, Opportunity Education, and Democratic Party entities. She has backed ecotourism and, as a part owner of the Chicago Cubs, is the first openly LGBT owner of a Major League Baseball team.
Ricketts practiced law at the Chicago firm of Schiff, Hardin & Waite (now Schiff Hardin LLP). She was an associate in the Corporate and Securities Practice Group and worked on mergers and acquisitions, restructurings, and general corporate and securities law matters. She left the practice to co-found Ecotravel, LLC. Dedicated to fostering ecotourism worldwide, the new firm operated Ecotravel.com, an online magazine of news and information and a directory of service providers. Selected as one of the top ecotourism websites by The Wall Street Journal in 2002, Ecotravel.com helped to educate travelers and facilitate travel planning while helping ecotourism providers to promote their services.
She is actively involved with several charitable organizations. She serves on the National Leadership Council of Lambda Legal Defense and Education Fund, which works for LGBT civil rights nationally, and was a Lambda board member from 2005 to 2011. She is on the Leadership Council for Housing Opportunities for Women, Inc., which helps to provide supportive housing to homeless women and children in the Chicago area. Before joining HOW's Leadership Council, she was a HOW board member for eight years, serving as treasurer and chairing the Development Committee.
Ricketts is on the board of directors of Opportunity Education, an international charity that promotes educational opportunities for children in developing nations. It currently provides educational programming and technological tools for training teachers in more than 900 schools across Africa and Asia.
She also co-chairs the Democratic National Committee's LGBT Leadership Council and is a member of U.S. Representative Mike Quigley's LGBT Advisory Council. She is a co-founder and director of LPAC, the first lesbian political action committee; served on the board of GayCo Productions from 2007 to 2010; and has chaired numerous Chicago fundraisers for groups such as Howard Brown Health Center, Equality Illinois, Center on Halsted, and Lambda Legal.
She earned an A.B. degree in philosophy from the University of Chicago and a J.D. degree from the University of Michigan Law School. She lives in Chicago with her daughter. (Note: information listed has not been updated since the member's induction).