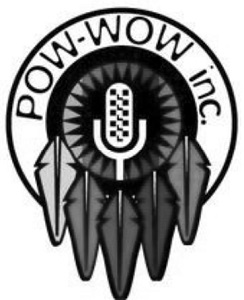 ORGANIZATION | Inducted 2013
POW-WOW (once formally known as Performers or Writers for Women on Women's Issues, Inc.), for 10 years offered an open and affirming space for women, especially those of color, to create and present artistic performances and writing, as well as helping women and girls re-entering society develop artistic careers and provided socially relevant, arts-based literacy programs.
The organization developed training programs for women and teen girls to help create economically sustainable careers in the arts, and it develops alliances with men who support women's social-justice issues and women artists. It also supported women and teen girls who were re-entering society from traumatic domestic environments or penal systems, by providing them with arts-based educational programs that empower them to pursue arts careers. In addition, it provided arts-based literacy programs in schools, which addressed the social, gender, and economic issues of women and girls.
The POW-WOW poetry venue that started with fewer than 12 people in the audience grew to attracting 75 to 100 audience members weekly. POW-WOW and its founder, C.C. Carter, have received more than a dozen awards, and the organization has enjoyed public recognition such as being the subject of women-and-gender-studies classes across the country.
POW-WOW programs, each with a dedicated volunteer coordinator, have included a weekly Tuesday open-mic forum; a 24-hour crisis-care referral hotline; a poetry performance ensemble conducting outreach on LGBT issues; an educational component developing curricula for detention facilities, family shelters, and youth; a program for gender-variant women and youth, focusing on the spectrum of butchness and female masculinity; a group for male allies to reach out to other males on women's issues; and an internship program that helps jobless women develop artistic businesses.
The programs aimed especially to meet the needs on Chicago's South Side of women of color, those who are young, those with low incomes or from underserved communities, and those who are disabled, homeless, affected by trauma, or are LBT.
Through media-watch campaigns and advisories, POW-WOW provided forums, newsletters, and performances in response to current events as they pertain to or are seen through the eyes of a diverse culture of women and men. It sought to create opportunities for displaced and marginalized women and young women to have a platform from which to be heard. (Note: information listed has not been updated since the organization's induction).