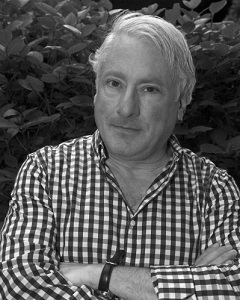 INDIVIDUAL | Inducted 2013 [Now Deceased]
Andrew Patner, for more than three decades was a journalist, editor, biographer, lecturer, teacher, and internationally active arts critic and interviewer in print and electronic media. He was critic-at-large for WFMT Fine Arts Radio and contributing critic to the Chicago Sun-Times. He was one of the city's most influential social and cultural critics.
A former editor and staff writer at Chicago magazine (when it was published by WFMT, Inc.) and staff reporter for The Wall Street Journal, he was an arts critic, program host, and producer for Chicago's WBEZ for eight years before returning to WFMT Fine Arts Radio and wfmt.com as critic-at-large and interviewer in 1998. He remained there for more than 15 years. He regularly contributed some 2,000 pieces of arts criticism (classical music, opera, theater, dance, cabaret, jazz, visual art, books, architecture, and film) to the Chicago Sun-Times beginning in 1991 and was its classical-music and opera critic starting in 2006. The New Yorker music critic Alex Ross called Patner "one of America's most authoritative and knowledgeable critics in any field."
He started covering LGBT subjects and giving an open forum to activists in 1979 as the 19-year-old editor-in-chief of The Chicago Maroon at the University of Chicago, when he offered unlimited space to write about the first National March on Washington for Lesbian and Gay Rights. He was the first regular writer for a mainstream Chicago paper to write openly about being gay (1993, Chicago Sun- Times) and was the first regular Chicago radio host, producer, and contributor to do the same (by 1992, on WBEZ). He was also an early Chicago House volunteer.
Patner was educated in Chicago public schools, at the University of Chicago, and at the University of Wisconsin at Madison, from which he received a B.A. degree in history for a thesis of distinction. His work has appeared in Art & Antiques, The Art Newspaper (London), The New Yorker, the German GEO, the Jewish Forward, The Nation, the New Art Examiner, Opernwelt, The Christian Science Monitor, High Performance, the Chicago Reader, and other publications. He has been a commentator for national broadcasters in the United Kingdom, France, Japan, Austria, and Norway. He wrote "I.F. Stone: A Portrait" (1988) on the longtime independent Washington journalist; frequently lectured and taught in Chicago and Europe, with an emphasis on minority and disadvantaged students; and was an active member of The Cliff Dwellers and The Arts Club of Chicago. Mr. Patner died of complications from a bacterial infection on January 3, 2015.