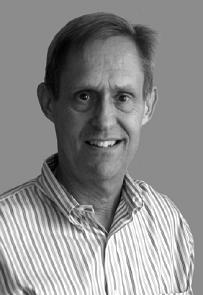 INDIVIDUAL | Inducted 2010
Paul G. Oostenbrug has been an exemplary volunteer organizer in Chicago for more than a decade and typifies those who are unceasing in their commitments and quietly effective in pursuing them. His long and dedicated service to Team Chicago, which takes LGBT Chicagoans to the Gay Games and his involvement on the boards of the Federation of Gay Games and Chicago House, a local AIDS service agency are just a few indicators of his level of commitment.
Soon after arriving in Chicago, Oostenbrug also joined the board of Chicago House and Social Service Agency, where he was the treasurer for several years. In 2008, he received the Founder's Award for having raised more than $100,000 during his board tenure.
Oostenbrug joined Team Chicago in 1998 and became its board secretary. He subsequently served as Team Chicago's male co-chair for five years, playing a significant role in planning Gay Games VI in Sydney and leading a uniformed delegation of 125 Chicagoans who traveled to Sydney for the games.
An indefatigable worker on behalf of LGBT athletics, Oostenbrug served as Team Chicago's male delegate to the Federation of Gay Games between 2001 and 2006, when he was elected the federation's vice president for membership. He played a leading role in efforts to recruit new member organizations to that international body and helped to administer the Gay Games Scholarship Program, which made it possible for 125 individuals from around the world to come to Chicago for Gay Games VII — people who would not otherwise have been able to participate.
In preparation for Gay Games VII, Oostenbrug led an active board in recruiting 1,250 members to join Team Chicago. He helped to obtain sponsorship for uniforms and marched at the head of the 2,200 participants representing Chicago in the procession at the games' Opening Ceremony.
Between 2000 and 2007, Oostenbrug played a significant role in Team Chicago's presentation of the annual Midwest LGBT Sports and Cultural Festival, raising the visibility of multiple Pride Month events and making significant strides in fundraising for athletics. He continued to serve on the board of Team Chicago after his election to the board of the Federation of Gay Games, assisting Team Chicago in bringing a group of more than 100 Chicagoans to Gay Games VIII in Cologne, Germany, in the summer of 2010.
Oostenbrug has been an active member of Frontrunners/Frontwalkers Chicago and participated on Team Frontrunners in the Chicago Area Running Association's circuit for five years. He won third place in his age group on the CARA circuit in 1999 and 2003 at the respective ages of 49 and 53. (Note: information listed has not been updated since the member's induction).