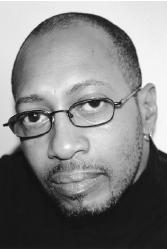 INDIVIDUAL | Inducted 2002
Since 1989, when he helped to found the Minority Outreach Intervention Project, Charles Nelson has worked on HIV-prevention programs for same-gender-loving men of color. Always self identifying as gay, he developed a "down low" social categorization that has helped in devising new prevention programs for such men. He has dedicated his life to the health of African American same-gender-loving (SGL) men and women.
After perceiving a lack of available services for promoting health in the African American SGL community, Nelson and colleagues co-founded the Minority Outreach Intervention Project in 1989, with the aim of providing HIV prevention services to SGL men of color. It was the first organization in Chicago to emphasize community outreach in gay-identified bars where men and women of color assemble socially.
Later, Nelson joined Sinai Family Health Centers as coordinator for the Brother 2 Brother men's HIV prevention program on the South Side. The program helped to prove that black men will attend support gatherings when they see them as relevant to their lives. The program broadened its focus on HIV prevention to address other life-relevant issues such as job security, fatherhood, sexual abuse, and domestic violence. Nelson's public visibility allowed him to be a vocal advocate no only in the gay community but also in the African American community.
Still later, Nelson began as men's prevention manager for the Brothers Community Awareness Network (Brothers C.A.N.) at Harambee Wellness Center, a Howard Brown Health Center program on the South Side. He used his talents for community organizing to make Brothers C.A.N. into an important HIV prevention tool. Most recently, he has been directing a project for the South Side Help Center that serves young men who have sex with men. In Chicago and elsewhere, Nelson has also been involved in numerous other organizations and events where African American men and women who identify as SGL are visible—including a weekly Chicago support group for HIV-positive African American men, Brothers United Together.
During Nelson's work, a significant achievement has been codifying and categorizing the "down low," African American men who have sex with men. These socially descriptive categories have been useful in understanding, reaching and providing prevention programs for men who have often been considered unreachable. Through his appreciation of such complex social adaptations, he has helped profoundly in HIV and AIDS education and prevention among African Americans, in or out of the LGBT community. (Please note: this information has not been updated since the time of the member's induction).