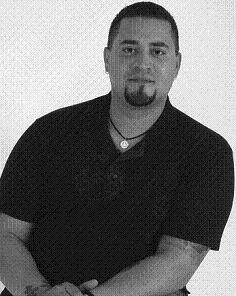 INDIVIDUAL | Inducted 2006 [now deceased]
Edward Negron, is an activist and substance-abuse counselor, and served for many years as a dedicated volunteer, mentor, leader, and advocate in the LGBT, Latino, and recovering communities. Negron has served many organizations as a volunteer or leader, including the Association of Latino Men for Action (ALMA), Orgullo en Acción, Equality Illinois, the Chicago Boys Troop, International Mr. Leather, the Chicago Task Force on LGBT Substance Use and Abuse, the Chicago Crystal Meth Task Force, and Compassion Action. He has also worked on LGBT outreach to youth with the AIDS Foundation of Chicago, as well as street and event outreach for other HIV/AIDS service providers. He chaired Chicago's first Latinx LGBT Pride picnic in 2006.
Negron is a consensus builder who has done jobs big and small to promote social welfare, justice, and the health of LGBT communities. He has fearlessly spoken publicly about his life as a former addict, gang member, and drug dealer, to work against the effects of drugs, addiction, homophobia, and oppression. He appears regularly on television and in print to tell his story as a proud and active gay man who overcame great challenges to become a contributing community member. He worked toward a degree in addiction studies and is a certified alcohol and other drug abuse counselor.
Negron regularly participates in advocacy and lobbying with other community leaders, meeting with government officials from City Hall, Springfield, and the White House. Far less visible, but vitally important, is the work he does as a mentor to youth, as well as in private face-to-face interventions to help break cycles of oppression, alienation, and abuse.
Besides his own community involvement, Negron is part of a large and proud family active in Chicago's Puerto Rican community and is an Army veteran. (Note: information listed has not been updated since the member's induction).