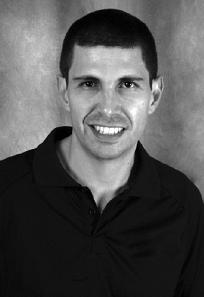 INDIVIDUAL | Inducted 2010
From 1994 through 1998, David Ernesto Munar, a first-generation, bicultural, and bilingual Colombian American, served as president of the Association of Latino Men for Action (ALMA). Under his leadership, ALMA worked on a number of coalition and advocacy projects that helped to further the visibility of Latinx LGBT communities and to bring attention to their needs.
After stepping down from the ALMA presidency, Munar continued to work with the organization and its members on local and national LGBT and Latino/a issues. Today he is a key leader in the group's Unity in Strength coalition, which has helped to develop a statewide health advocacy agenda to meet the needs of both the general Latino/a LGBT community and, more specifically, LGBT immigrants.
Currently, Munar serves as vice president for policy and communications at the AIDS Foundation of Chicago. As an individual living with HIV, he is active in helping to influence local, state, and federal public policy on HIV/AIDS, and he is a frequent and well-recognized blogger on such issues, with multiple contributions to The Huffington Post as well as other highly regarded websites.
Munar also serves on the boards of several nonprofit organizations, including the Pediatric AIDS Chicago Prevention Initiative, the National Association of People with AIDS, which he chairs, and the AIDS Action Council, where he holds the position of policy chair. He has been appointed to several federal advisory committees with the Centers for Disease Control and Prevention, the Health Resources and Services Administration, and the National Institute of Allergy and Infectious Diseases.
At the time of his nomination to the Chicago Gay and Lesbian Hall of Fame, Munar was training for his fifth marathon with the National AIDS Marathon Training Program, to benefit the AIDS Foundation of Chicago. (Note: information listed has not been updated since the member's induction).