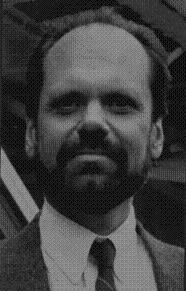 Photo by: Kathy Richard Photography
INDIVIDUAL | Inducted 1993
A graduate of Temple University, Reverend Dr. Sid L. Mohn received his Master of Divinity from the School of Theology at Claremont [California] College, and his doctorate from McCormick Theological Seminary in Chicago. He was the first openly gay individual ordained in the Illinois Conference of the United Church of Christ in 1976. He was a prominent leader in Chicago's not-for-profit social service community, having major impact on policies and services to meet the needs of immigrants, refugees, homeless, youth, and persons living with HIV and AIDS.
Mohn is being recognized for his leadership in promoting the full and equal inclusion of gays and lesbians within religious institutions and church/parish life. He was among the first openly gay persons ordained nationally within the UCC. He has been active in the promotion of "Open and Affirming" congregations in Illinois and Wisconsin; parishes which affirm the full rights of gays and lesbians within the life and leadership of their congregations.
Mohn was instrumental in establishing denomination gay and lesbian rights advocacy and support groups, particularly the UCC Coalition of Gay/Lesbian Concerns and Presbyterians for Gay/Lesbian Concerns. He has also been involved in the Chicago Interfaith Task Force on AIDS.
In addition to church-related gay and lesbian rights efforts, Mohn has also been active in other human rights efforts. Personally and professionally, he took local and national leadership roles on behalf of immigrant and refugee rights, and he vigorously advocated for the removal of the United States government's HIV immigration exclusion.
Mohn, who was the Executive Director of Travelers and Immigrants Aid beginning in 1980, has also taken a local and national leadership position on behalf of homeless persons, placing particular attention to the needs of gay and lesbian homeless youth, and the medical, social, and housing needs of homeless persons with HIV disease. He also serves as the Chief Executive Officer of TIA's two subsidiaries: Century Place Development Corporation, an affordable housing organization, and Chicago Health Outreach, Inc., a primary health care organization.
Mohn served on the Board of Directors of the following organizations: International Social Services; Travelers Aid International; National Forum on Immigrant, Refugee and Citizenship Policy; Citizens Committee on the Juvenile Courts; Chicago Coalition for Immigrant and Refugee Protection and the Ethiopian Community Association Advisory Council. He is also active with the National AIDS Housing Steering Committee, the City of Chicago Advisory Council on Immigrant and Refugee Affairs, and the Governor of Illinois' Affordable Housing Steering Committee.
Mohn was recognized by the Chicago Tribune [Persons to Watch in '87] and the Guatemalan Information Center [1989 Human Rights Award]. In 1989, he was named the United Way of Chicago's Executive Director of the Year. In 1991, Mohn was named as the recipient of the Paul Goldman Award from the Chicago Gay and Lesbian Interfaith Congress and the Wright Human Relations Award from the Chicago Commission on Human Relations. (Please note: this information has not been updated since the time of the member's induction).