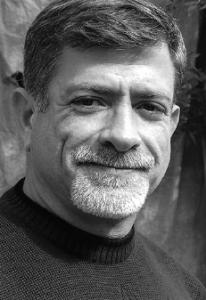 INDIVIDUAL | Inducted 2007
A native of San Juan, Puerto Rico, Dr. Carlos T. Mock has lived in Chicago since 1981. He grew up in the San Francisco–Santa María district of San Juan and attended The Johns Hopkins University in Baltimore, Maryland. He earned his M.D. degree at the University of Puerto Rico in 1980. Mock did his medical internship in New Orleans and a four-year obstetrics and gynecology residency at Cook County Hospital. From 1985 through 1996, he worked in private practices in the Chicago suburbs, serving as department chair and board member at the Glen Ellyn Clinic from 1991 to 1996. He also served on the medical board of Planned Parenthood/Chicago Area for three years beginning in 1992. In 1995 he participated in the capital campaign for the new Howard Brown Health Clinic.
Beginning in 1996, Mock expanded his civic and advocacy activities in Chicago, becoming involved with Equality Illinois and its Education Campaign. In 2000, he spearheaded creation of the Capitol Club, an elite donor group for Equality Illinois, chairing the group from 2000 through 2003 and again in 2006.
Together with his partner Bill Rattan, in 2001 Mock created the GLBT Events Web site, an online community calendar of cultural, social, and political events. Two years later, the site evolved into its current incarnation as PinkAgenda.com, geared primarily to travel and an LBGT calendar of events. In 2005, he began a blog covering current LBGT news, politics, and events at local, national, and international levels.
Since 2003, Mock has been particularly active in the field of arts and literature. His work has appeared in a variety of publications and Web sites, including Chicago's Windy City Times, En La Vida, and Identity (in Spanish in the latter two), in addition to the Chicago Sun-Times. He has also been published in Kansas City's Camp and Midwest Times, and in Miami's Spanish-language Ambiente, as well as The Kansas City Star and Mexico City's Enkidu. He is the author of a 2003 memoir, "Borrowing Time: A Latino Sexual Odyssey" (Floricanto Press), and a 2007 novel, "The Mosaic Virus" (Floricanto Press).
In 2005, Mock became a founding board member of Orgullo en Acción, a Chicago organization with goals "to promote education, provide leadership development, and promote awareness within the Latino/Latina LGBTQQ community" in order to unite for social and political change. He continues to serve on the board of Equality Illinois. (Note: information listed has not been updated since the member's induction).