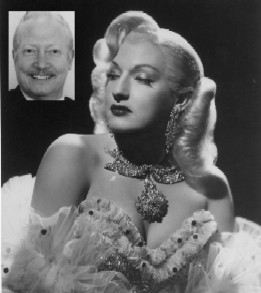 INDIVIDUAL | Inducted 1996 [Now Deceased]
After coming to Chicago in 1951 as a female impersonator, Tony Midnite opened a costume design studio and eventually worked 16-hour days to meet worldwide demand. He defied police disapproval of such shows in the early 1950s by booking the Jewel Box Revue for a sold-out run, which set a precedent. In 2000 he moved to Las Vegas. His reminiscences span nearly 50 years of visible gay life.
Feeling that he had a right to pursue his chosen calling, he booked the Jewel Box Revue into the Roberts Show Lounge on the South Side. The revue, billed as A25 Men and a Girl, included 25 impersonators and a lesbian. It was booked in for two weeks with options, but stayed eight months and packed the house. Impersonators have been able to perform here since with comparatively little hindrance.
Midnite reflected on some of the discrimination experienced by gay performers in the 1950s and 1960s, including being refused service in restaurants and being forced by club owners to use the back entrance.
For a time, Midnite was a book reviewer for GayLife and other publications. In 1978, he was the subject of a three-part GayLife series that contained much history of gay life in Chicago from the 1950s onward. At age 70, he was finishing a book he started years earlier about the Jewel Box Revue.
Even in his later years, Midnite remained militant. He took part in the 1977 Medinah Temple demonstration against Anita Bryant and in the Daley Center protest against police harassment at Carol's Speakeasy during Mayor Byrne's administration.
Because of his talent in costume design and his penchant for defying police harassment, Tony Midnite should be remembered by gay and lesbian Chicagoans. He died in Las Vegas, Nev., on Aug. 31, 2009 at the age of 82.