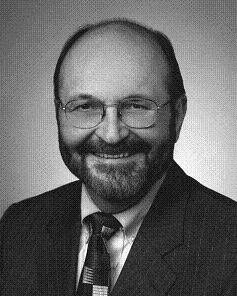 INDIVIDUAL | Inducted 2006
Charles R. Middleton, Ph.D., is a historian, educator, and (as Roosevelt University's current president) the first openly gay man to head a major U.S. university in the United States. He makes this unique distinction into an opportunity to serve as a mentor and inspiration to others in LGBT community. As president of Chicago's Roosevelt University since 2002, Middleton led the most culturally and ethnically diverse private university in the Midwest. On the eve of his installation, The Advocate dubbed him a "history-making professor" to underscore the symbolic importance of his service.
He has been active in national education and civic boards, including boards of the National Association of Independent Colleges and Universities, the American Historical Association, the North American Conference on British Studies, and the Franklin and Eleanor Roosevelt Institute. He is also a fellow of the Royal Historical Society and of the Institute for International Education (Midwest) and a member of the American Historical Association's Committee on Lesbian and Gay History. In the American Council on Education, Middleton has championed issues of diversity, convening in February 2005 a special session to begin a dialogue about upward mobility in higher education for sexual-minority faculty and staff.
Locally, he has served on boards of the Center on Halsted, the Chicago Loop Alliance, the Chicago Central Area Committee, the Near South Planning Board, and the Federation of Independent Illinois Colleges and Universities and on the Chicago Historical Society's community advisory council for "Out at CHS." He has reached out to many through participation in activities such as Equality Illinois, the Human Rights Campaign's Federal Club, and the university's annual Pride Parade entry. In 2005, he received the Educator of the Year Award from the Illinois State Crime Commission. Middleton has been a university professor and administrator for 37 years. He has written more than 60 scholarly papers and is author of the book The Administration of British Foreign Policy, 1782–1846. He earned an A.B. degree with honors in history from Florida State University and both M.A. and Ph.D. degrees in history from Duke University. (Note: information listed has not been updated since the member's induction).