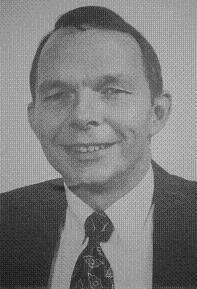 Inducted 1992 [Now Deceased]
He played an important role in the formation of the Howard Brown Memorial Clinic, no known as the Howard Brown Health Center. He was instrumental in organizing the AIDS Action Project, which contributed in large part to development of the City of Chicago's comprehensive AIDS Strategic Plan.
Harley McMillen is highly regarded in Chicago's lesbian and gay community for his contribution in the development of the City of Chicago' initial response to AIDS, his significant contributions to the Howard Brown Memorial Clinic any many other organizations.
During the early years of the AIDS pandemic, Harley was instrumental in developing the AIDS Action Project at the Howard Brown Memorial Clinic. This program was the forerunner of the City of Chicago's AIDS Task Force. His early planning and implementation of public symposiums on AIDS provided critical community education regarding the social and medical aspects of a disease that would have drastic consequences for community and the City of Chicago. Although rudimentary in content and form, given our limited understanding of the medical aspects of this disease, it was the only program at the time to foresee the long-term implications of this devastating disease for the community and the city.
Under Harley's direction and leadership, the Howard Brown Memorial Clinic was transformed into a highly professional and respected organization both in the City of Chicago and throughout major cities in the country. He was, and continues to be highly regarded as an articulate advocate and spokesperson for Chicago's gay and lesbian community addressing issues of healthcare and civil rights.
Harley's contribution to the gay and lesbian community and the City of Chicago spans two decades. He has been active in many organizations devoting considerable dedication, time and personal resources. Besides his long-term involvement with Howard Brown he served as a board member and treasurer for the Rodde Fund, was co-chair for the Toys for Tots annual Christmas fundraising efforts, president of the Chicago Knights M.C., and an active member of the Tavern Guild. In the communities early political activism he participated in the organization of the first gay and lesbian Democratic "Symposium" held at the Bismark Hotel.