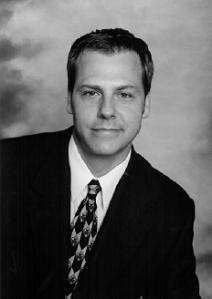 INDIVIDUAL | Inducted 2005
Ever since law school, Mike McHale has worked to better Chicagoans' lives through political activism, neighborhood organizing, and professional achievement. He has been honored for his service as a lawyer, an openly gay Cook County assistant state's attorney and for activism in neighborhood organizations, gay sports groups, and the Equality Illinois LGBT civil rights organization.
He has had a productive career since 1991 as a Cook County assistant state's attorney, prosecuting numerous high-profile murder and other felony cases as well as hundreds of misdemeanor and domestic violence cases, and always conducted himself within the state's attorney's office as an openly gay man. He supervised and trained assistant state's attorneys in criminal law and procedure, assessed and prepared cases for preliminary hearings and grand jury indictments, and was a murder trial specialist in the office's Cold Case Homicide Unit.
McHale has been a role model for new lawyers who otherwise might doubt whether they could succeed without concealing their sexuality.
In the Uptown neighborhood, besides involvement with his block club, with ward Democratic politics, and with the police C.A.P.S. program, McHale was president of the Margate Park Advisory Council from 2000 to 2004. That role involved public safety, traffic, and park issues and included supervising a two-year community input and design process that resulted in opening a new Margate Park playlot in 2004.
For the LGBT community of Chicago, McHale has been a leader in the Metropolitan Sports Association, the Midwest's largest LGBT sports organization. He has been a softball player in the group since 1989 and for years has coached teams, run leagues, provided legal assistance, and served on its board.
His LGBT activism experience has occupied most of his adult life, beginning while he was still studying at DePaul University College of Law, where he founded and chaired an LGBT law student organization.
He was involved with Equality Illinois since it was organized in 1991, as a board member since 1995, and later, since 2003, as president. He even spent his vacation time lobbying in Springfield for what in 2005 became passage of an LGBT rights bill by the Illinois General Assembly, culminating three decades of activists' efforts.
McHale's dedication to public service and his professional achievements have already marked him as one of Chicago's leading community figures. On October 19, he announced his candidacy for the Democratic nomination to be a judge of the Cook County Circuit Court. (Note: information listed is taken from induction information and has not been updated).