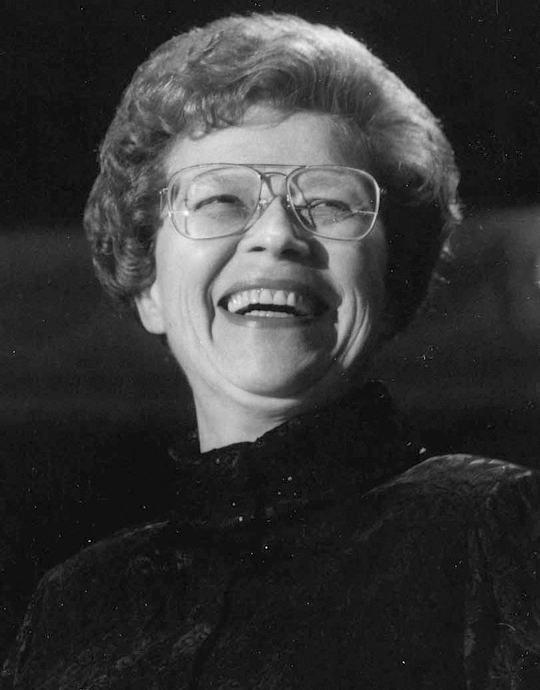 Individual | Inducted 2023 (Posthumous)
Margaret Hillis was a conductor, chorus director, airplane pilot, veteran, educator, activist, and mentor. She broke barriers for women who shared her aspirations to conduct orchestras and elevated choral performances akin to orchestras. Hillis founded the Chicago Symphony Chorus and led it for 37 years. She worked closely with Sir Georg Solti and Igor Stravinsky and was a close friend of Ned Rorem, the out gay composer and Pulitzer Prize winner. She mentored many young promising conductors including Richard Garrin, the founding director of the Windy City Gay Chorus and a member of the Chicago LGBT Hall of Fame.
Hillis had local, national, and international impact on choral music and conducting. An extraordinary achievement for a lesbian who kept her personal life secret as many others like her had to do during the 1950s, '60s, and '70s. Her unswerving devotion to music and women in the arts opened doors for lesbians and gay men to have illustrious careers after her.
Hillis was a flight instructor during World War II and served on the National Endowment for the Arts (successfully countering President Reagan's attempts to eliminate the NEA). In this she had the help and support of her brother Elwood "Bud" Hillis, who was a well-respected U. S. Congressman at the time.
No stranger to the halls of power, this indomitable woman and lesbian shattered barriers and opened doors for women and lesbians and gay men in the music world. Defying all odds, Hillis surmounted the insurmountable walls that those who grew up in the '40s, '50s, and '60s know all too well. As she once said of herself, "I learned to take a strong disadvantage and turn it to my advantage."