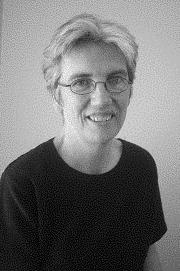 INDIVIDUAL | Inducted 2003
In the 10 years since opening Lambda Legal Defense and Education Fund's Chicago office, Pat Logue has worked tirelessly to achieve full recognition of the civil rights of lesbians, gay males, bisexuals, transgender persons, and persons living with HIV disease, both here and nationally. Cases in which she has led, including Lawrence v. Texas, have established important national precedents
In particular, her work set favorable precedents that protect the rights of children of lesbian and gay parents. She established the right of gay individuals and couples to adopt children in an Illinois appellate case that has helped thousands of people to secure their family ties. Logue's work also established that gay parents in custody battles should be judged not by their sexual orientation but by their parenting skills.
Logue's representation of Jamie Nabozny resulted in a U.S. appellate court ruling requiring public schools to take seriously the abuse of lesbian and gay students. By protecting young persons from anti-gay harassment and abuse, Logue's work opened the door for hundreds of gay-straight student alliances that have arisen in recent years across the nation.
Active in opposing anti-gay ballot initiatives and defending our civil rights laws, Logue protected gay and lesbian municipal employees in a successful defense of Chicago's domestic partner ordinance, represented the "Dancing Queens" when they were arrested for dancing together in a local bar, and led Lambda Legal's participation in the five-year federal court battle against Cincinnati's Issue 3 anti-gay ballot measure.
Logue has been active in numerous gay rights cases at the U.S. Supreme Court, including Lambda Legal's cases challenging the Boy Scouts of America's exclusionary policies and striking down Colorado's anti-gay Amendment 2. She also helped to defend free speech rights at public universities by securing a victory over conservative students at the University of Wisconsin who tried to de-fund the LGBT student group.
Most recently, Logue was one of the lead attorneys and authors of briefs for Lambda Legal's historic victory in the U.S. Supreme Court case of 'Lawrence v. Texas'. The resulting decision struck down the Texas "homosexual conduct" law, plus every other "sodomy" law in the nation, and created a major precedent for LGBT equality everywhere.
Logue is a graduate of Brown University and Northwestern University School of Law who previously worked at Jenner & Block and at Business and Professional People for the Public Interest. She serveed as Lambda Legal's interim national legal director. (Please note: this information has not been updated since the time of the member's induction).