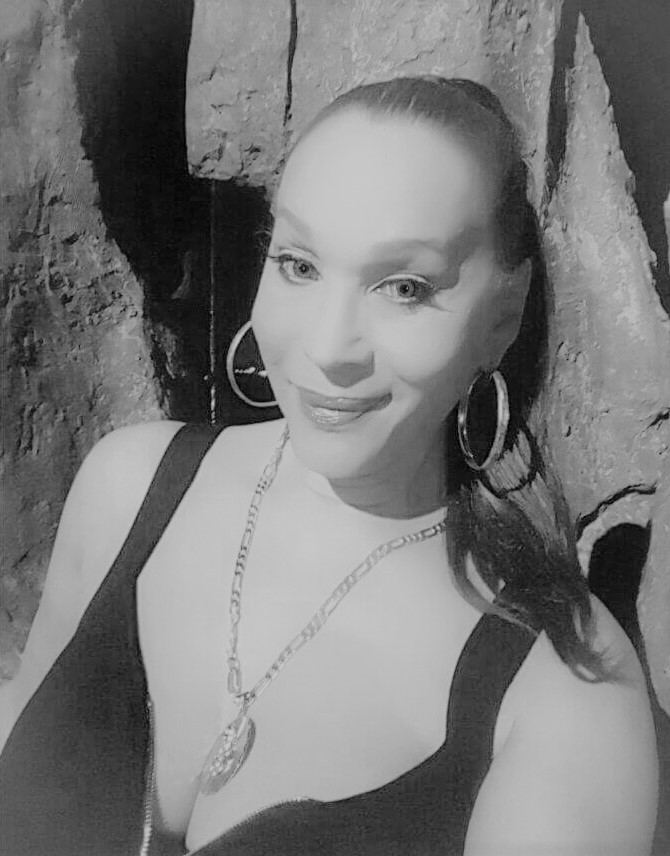 Individual | Inducted 2021
Lisa Isadora Cruz was born in Puerto Rico in 1958. At the age of 14, as Lisa continued transitioning through her hormonal treatment, she increasingly faced harsh situations on her island, including being beaten by the police for being transgender. Lisa's mother was not supportive of her changing lifestyle which caused Lisa not only to have to leave home but also to cut short her high school education.
With the blessing of her father, Lisa bravely continued to find her path becoming a full-time transgender woman. She made her way to New York where she performed drag under the name Ginger Valdez. For more than 15 years she was a well-known female impersonator. In 1985 Lisa was diagnosed as HIV positive. As a Latina transgender performer, it was extremely difficult to survive because the widespread treatment was not yet readily available. Lisa's search for better opportunities brought her to Chicago, where she has resided since 1991.
Her migration to another city as a transgender woman was arduous, and in the process of adjusting to her new and tumultuous circumstances, she was charged with and imprisoned for theft. It was because of her experience with incarceration that Lisa resolved to ensure that others did not go through the struggles she had endured. She began her work at Minority Outreach Intervention Project and soon became its first Latina transgender outreach worker. Through her work with this program, Lisa dedicated herself to make sure that racially and economically marginalized communities had a voice and access to health services, especially in the fight against HIV-AIDS.
During the 90s Lisa began organizing and participating in much-needed educational workshops and summits that centered on the lives of transgender people as part of LLEGO, a national advocacy and community organization program that developed support for advancing the civil rights and health agendas for the Latinx LGBT community. Through the Chicago Puerto Rican Cultural Center she began to coordinate Transactions (Transgender in Action) a first-of-its-kind self-advocacy support group for trans Latinas. In addition, Lisa worked to become a certified intervention facilitator for TWIST (Transgender Women Involved in Strategies for Transformation). Lisa is proud to have served as a participant at the first transgender summit at Alma de Mujer in Austin TX.
Through the decades Lisa's list of awards and recognitions has grown she's received the Transgender Leadership Award from the Association of Latino Teen Motivating Action, the Rosa Parks Equality Award from the We Dream in Color organization, and the lifetime achievement services award for outstanding performance from the Puerto Rican Cultural Center for over two decades of service to the community.
A survivor of hepatitis C, drug abuse, HIV, homelessness, and suicide attempts, Lisa has become a voice of wisdom for generations. She's also become a major community advocate in defending the rights of the transgender community. Today Lisa continues to speak about the sensitivity and approaches of the transgender population and because of her relentless work and tireless advocacy was featured in the documentary "I Am the Queen" as well as interviewed and featured in En La Vida magazine.