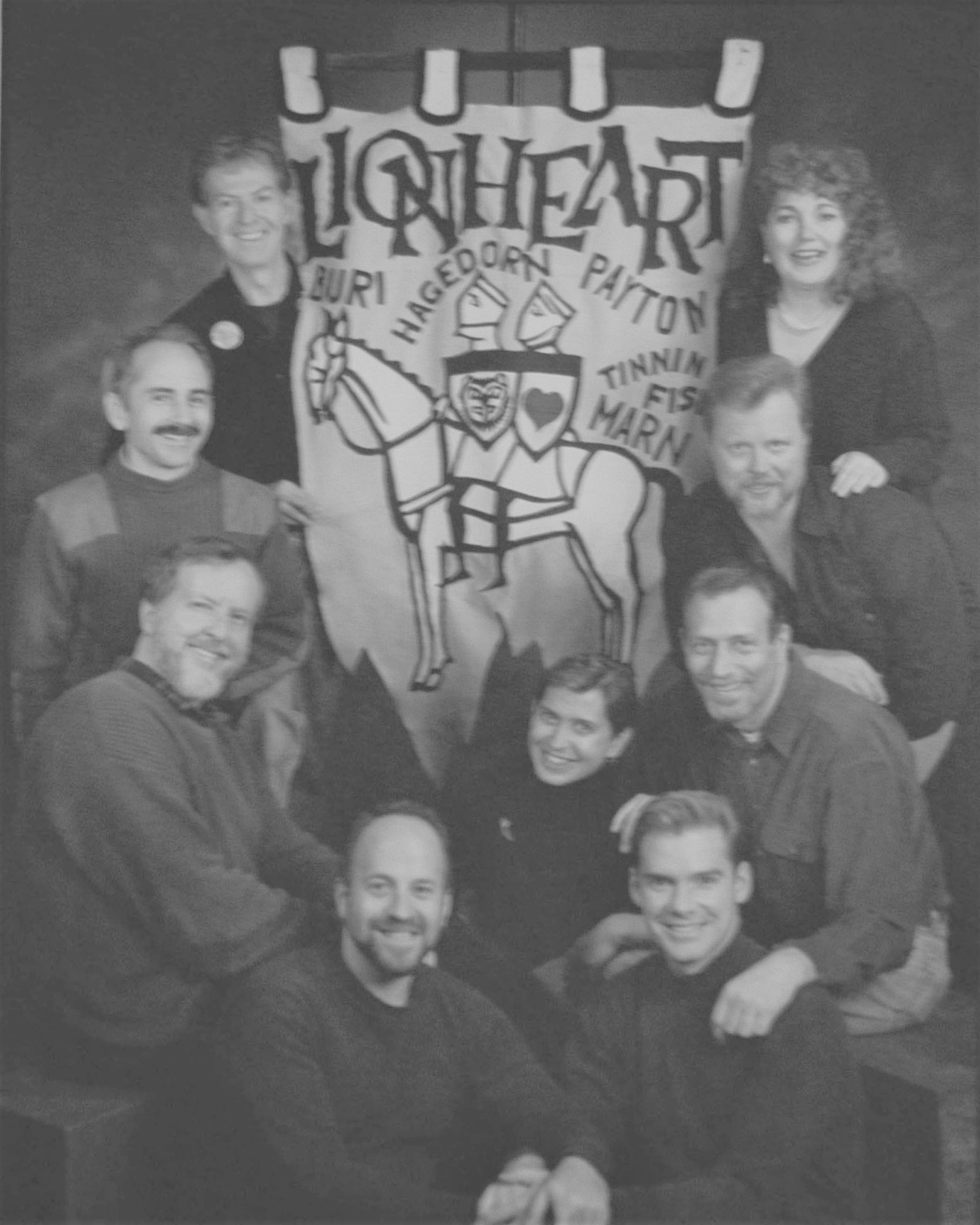 ORGANIZATION | Inducted 1994
Before gay or lesbian and AIDS-themed performance art was commonplace (except for the frequently negative, obtuse, or stereotypical portrayals), and before gay and lesbian playwrights were nominated for Jeff or Tony Awards, Lionheart Gay Theatre Company was presenting performances addressing the gay and lesbian experience. The first Midwest performing arts organization to produce gay and lesbian works, the all volunteer group under Rick Paul's guidance mounted more than 40 original plays in more than 100 performances from the 1970s to 1994, often donating proceeds to lesbian and gay organizations.
Created by artists who were part of the Second City's Off-Loop theater movement of the early 1970s, Lionheart was intended to be more experimental, more satiric, less formulaic, more event-oriented than gay theater existing elsewhere. As such, Lionheart involved more than a hundred actors, a dozen designers and directors, and at least 24 playwrights and donated box office receipts to at least 20 community organizations. All costs in Lionheart's original productions were paid or bartered for by Lionheart's participants.
Lionheart was the first company to perform gay and lesbian material on Chicago radio and was the first gay/lesbian performance group to be sponsored by the city. It presented the world's first play about AIDS ("One", by Jeff Hagedorn), had the first gay/lesbian Off-Loop underground hit ("Gunsel"), and offered the first play on lesbian domestic violence ("Behind the Curtain").
Guided by its founder Rick Paul until its final season in 1994, Lionheart's Hall of Fame induction recognizes its many cultural and financial contributions. Induction follows other honors including one in 1982 from the Gay Academic Union, the Chambers-Blackwell International Gay Theatre Award, the Christopher Street West Award, and the IVI-IPO Glynn Sudbery Award.