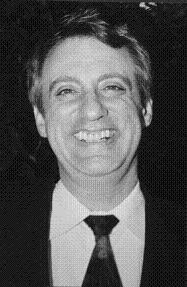 FRIEND OF THE COMMUNITY | Inducted 1994
An Illinois state representative from 1977 to 1995, Ellis B. Levin was named a "Friend of the Community" for his longtime sponsorship of lesbian and gay rights bills, women's rights measures, and other legislation addressing gay and lesbians, AIDS, and women's health concerns.
A Chicago native, raised in East Rogers Park and Skokie, he is a graduate of the University of Chicago and Northwestern University School of Law. He is the proud father of a daughter and son and was an attorney with the law firm of Jerome S. Lamet & Associates. He has actively supported the rights of gay, lesbian, and bisexual persons for years. An early advocate of gay and lesbian rights, Levin has worked consistently to end discrimination and provide active representation for all of his constituents. He was the first elected official to march in Chicago's Gay and Lesbian Pride Parade.
Levin was first elected to the Illinois House of Representatives in 1976. His district included the communities of Lakeview, Lincoln Park, and Uptown along Chicago's lakefront. Levin cast his first vote for gay rights legislation in the Illinois House as early as 1977 and has continued to be a vocal proponent of human rights in the years since. It was his support of an amendment to the Illinois Human Rights Act, authorizing cities to adopt local human rights ordinances broader than state law, which reversed an appellate court decision prohibiting them.
Levin established initial funding of the statewide AIDS hotline, which continues to receive funding through the state. He was the chief sponsor of the AIDS Confidentiality Act and established the first public information program on AIDS in the Illinois Department of Public Health. As chief sponsor of the ethnic intimidation (now known as hate crimes) law, Levin required the state police to collect data regarding hate crimes. In 1993 he was chief sponsor of the gay rights bill which passed the Illinois House, and he placed the breast cancer research and Ryan White AIDS checkoffs on the state income tax form. Levin has been an outspoken advocate of women's rights, including issues related to the right to reproductive choice, sexual harassment, and research on women's health.
Levin has received numerous accolades for his vocal and visible support of the gay and lesbian community. He has been named the IVI-IPO Best Legislator of the Year for every term in office beginning in 1980. Recipient of the ERA Leadership Award in 1982, Levin was recognized one year later by the Illinois Human Relations Association. In addition he has been awarded the Illinois Pro-choice Sylvia Award and the Glynn Sudbery Public Service Award.
Representative Levin is indeed a "Friend of the Community" and has earned the respect of gay men and lesbians in Chicago for his long-term contributions and for the widespread impact of legislation he not only sponsored but fought fiercely for. (Please note: this information has not been updated since the time of the member's induction).