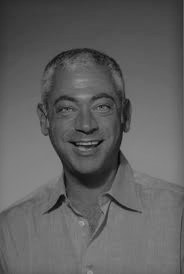 photo courtesy of Windy City Times
INDIVIDUAL | Inducted 2000
Since 1991, Danny Kopelson has been an indefatigable arts and AIDS fund-raiser and a mainstay of the Chicago Gay Men's Chorus, in which he is a founding member. He has produced special events, including "Dance of Life", that have raised millions of dollars to fight AIDS.
After receiving his 1981 degree from Northwestern University's Medill School of Journalism, Kopelson moved from his hometown of Evanston to Chicago's Lake View neighborhood and immediately became involved in the sexual-minority community. In his first foray into activism, he was a founding member of the Chicago Gay Men's Chorus, in which he continued to perform after 18+ years. He was an early member of the chorus's board and took part in its fund-raising and public relations efforts. He was also a founding member of Encore!, a small CGMC ensemble that performed at fund-raisers, at other special events, and for HIV/AIDS groups.
Kopelson was responsible for raising $25,000 to support the historic "Gay Pride 2000 Concert, Pride at the Pier," which united Windy City Gay Chorus, Unison: Windy City Lesbian and Gay Singers, and the Chicago Gay Men's Chorus. For four years he was also a member of Windy City Gay Chorus and helped with its fund-raising. He helped to represent Chicago at every conference of the Gay and Lesbian Association of Choruses.
While working for Marshall Field & Company, he took part in its HIV/AIDS outreach efforts and helped raise $1.3 million in 1987 at a Field's-sponsored gala benefit evening. The event, which helped to establish the AIDS Foundation of Chicago and supported the American Foundation for AIDS Research, was the most successful HIV/AIDS fund-raiser in America as of then.
Later, Kopelson handled special events planning, fund-raising, and public relations at the AIDS Foundation of Chicago, producing some of the city's most successful HIV/AIDS events. In only its third year, the AFC gala, "Not Just Song and Dance," raised more than $310,000 as the highest-earning HIV/AIDS fund-raiser in Chicago at that time.
Still later, Kopelson joined the staff of STOP AIDS Chicago, where he established the Dining Out for Life benefit and Dance for Life. He is a founding member of Chicago Dancers United, which raises funds for HIV/AIDS work and promotes dance. He took its annual benefits from a net of $20,000 in the first year to $210,000 in the fourth. Still on the group's board and the Dance for Life benefit committee, he co-chaired Dance for Life 2000 and has helped to raise some $1.5 million at its events.
While with Viaticus, a viatical settlement company, Kopelson developed a $250,000 giving program. He worked as an account supervisor at a national advertising company, working on a new HIV/AIDS protease inhibitor campaign—but still sang in the chorus and helped Dance for Life. (Please note: this information has not been updated since the time of the member's induction).