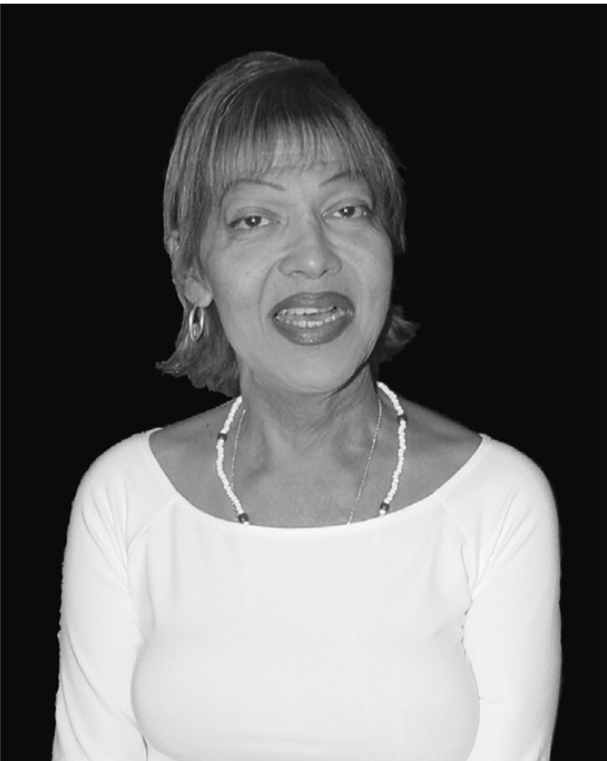 INDIVIDUAL | Inducted 2017 [Posthumous]
Born in Ecuador, Miss Ketty learned to dance in Puerto Rico in the 1960s. Increasingly uncomfortable in a male body, she did salsa dancing in skimpy women's outfits, the closest she could come to looking the way she felt.
After briefly living in New York, Ketty moved to Chicago in the 1970s and soon became frustrated by the lack of a drag revue at any of the Latino clubs. Then, in the early 1980s, she went to El Infierno in Little Village and persuaded the owner to let her host a drag show which eventually drew such crowds that it was relocated to La Cueva Night Club.
Miss Ketty is largely known for performing at Circuit Nightclub with LaNoche Loca, the longest running promotion the venue has had, bringing her Latina Review to audiences week after week for 15 years.
In 1988, ALMA (Association for Latino Men for Action) honored Miss Ketty with a Community Leadership Award. She was cited as a pioneer in the Latina trans community and for helping so many receive services and resources. As ALMA member Julio Rodriguez said at the time, "She housed a lot of people, and she did a lot of HIV/AIDS education informally." Miss Ketty was also recognized by the Puerto Rican organization Paseo Boricua for all she had done for the Latino community for so many years.
Miss Ketty ran the Miss Latina Continental Pageants and several other drag contests nationwide, educating and inspiring a generation of performers. Miss Ketty also participated in community events such as the LLEGO (The National Latino/a LGBT Organization) conference and panel discussions on a number of topics at various universities.
In failing health during the last year of her life, Miss Ketty never let illness diminish her dedication to performing or to her community. She died on Sept. 15, 2011 at age 64. Known for performing Rocia Dorcal's "Amor Eterno," Miss Ketty will remain beloved in the hearts of those she mentored, mothered, befriended, and entertained.