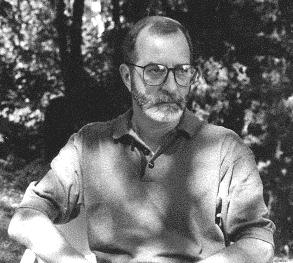 INDIVIDUAL | Inducted 1995
As an activist and a creative gay man, Nick Kelly was a vibrant part of Chicago's gay and lesbian community for decades before moving to Wisconsin. He helped to organize Gay Liberation and the Chicago Gay Alliance as the 1970s dawned. As a graphic designer, he produced much material for Chicago Gay and Lesbian organizations. He was founding president of Toddlin' Town Performing Arts, encompassing gay and lesbian band and choral groups, and later headed the Chicago Gay Men's Chorus.
In 1969, Kelly became part of Gay Liberation meetings on Chicago's North Side and thereafter hosted rap sessions at his apartment for two years, listed his telephone number as a contact person, helped organize the city's first citywide off-campus gay and lesbian dance (at the Chicago Coliseum), and helped press for ending the city's police-enforced ban on same-sex dancing through a picket of a popular Rush Street gay bar, the Normandy.
Later, in 1971, he became a founder of Chicago Gay Alliance, established its newsletter and designed his first masthead for a gay organization, and helped open the city's first gay and lesbian community center in the CGA headquarters, an old brick cottage at 171 West Elm Street that was rented until 1973.
As a Chicago graphic designer and art director for 25 years, Kelly produced many logotypes, T-shirts, letterheads, programs, and other pieces for gay and lesbian groups such as the Windy City Gay Chorus, the Chicago Gay Men's Chorus, Chi-Town Squares, and Gay Liberation. During the 1973-81 period, Kelly was also a sustaining member of the Algonquin Club, a social group composed of gay men in the advertising and marketing field who met informally to exchange ideas and get to know each other.
Kelly joined the pioneering Chicago Gay Pride Band in 1979 as a tenor drum player, marching in the Pride Parade and playing at several events until its dissolution in 1981. Also in 1979, he began his four year involvement as a founding member of the Windy City Gay Chorus, did all its graphic design work for the first few years, handled its liaison with the nation's other choruses, and helped to organize the first national GALA meeting (in Chicago). In 1980, Kelly became founding president of Toddlin' Town Performing Arts, formed to encompass the band, the chorus, and the Artemis Singers; he led the group until 1982. And in 1983, he helped to form the Chicago Gay Men's Chorus, was its first president, and stayed with it until 1986.
At the 1987 national gay and lesbian march on Washington, Kelly compiled a documentary photograph album that he has publicly displayed. In 1988, he helped the NAMES Project to bring the Quilt to Chicago for the first time and again photographically documented the project. From 1983 to 1986, he was co-owner of the Bad Boys clothing store on Chicago's Broadway.
From 1989 to 1991, Kelly was part of the Chicago Faerie Circle. While a Chicagoan, he was also active in leather-Levi's circles and as a "two-steppin' guy" and teacher at Chicago bars. Now a music teacher, pianist, and proprietor of the gay-oriented bed-and-breakfast Clark House in Baraboo, Wisconsin, he is also a member of Dairyland Cowboys, a Madison gay two-stepping group.
He believes he is "still contributing to the positiveness that gay people need, whether they are urban or rural in their lifestyle," and that "we are all, as a community, in the business of re-creating ourselves, of finding new ways of being with each other in the world." (Please note: this information has not been updated since the time of the member's induction).