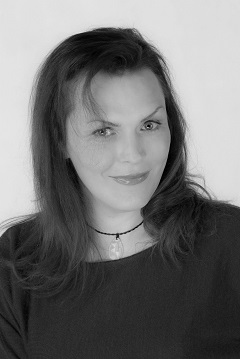 INDIVIDUAL | Inducted 2014
Since coming out as a transgender woman in 2002, Christina Kahrl has been a visible member of the community in the high-profile world of professional sports, as well as an advocate on trans issues in Chicago and Illinois. Kahrl co-founded the nationally recognized Baseball Prospectus think tank in 1996, editing its best-selling books and its website, and had made frequent appearances as a game analyst on Chicago's CLTV. Thus, her decision finally to act on her sense of self in 2002 could not escape public scrutiny, as she instantly became the nation's first openly trans sports writer. In 2008, she became one of the first four Internet-based writers accepted into the Baseball Writers' Association of America, as well as its first openly transgender member.
Fifteen years of leading Baseball Prospectus operations as executive editor while writing regularly as a columnist led to her being hired by ESPN.com in 2011. There she continues to manage daily content while also contributing content. In 2013, she became the first trans person to cover the World Series.
Having transitioned while in the Washington metropolitan area, she did same-sex marriage advocacy there with Equality Virginia before League of Women Voters groups. Upon moving back to Chicago, she initially volunteered with Center on Halsted to expand transgender programming. She had previously helped to challenge a Chicago suburban gay dance club's door policy, leading it to begin admitting trans persons.
Later, for Equality Illinois, she worked with the Lakeview Action Coalition to end police harassment of trans women. That campaign resulted in a Chicago Police Department general order on how to treat trans people. She has also worked with Chicago House, the TransLife Center, and Lambda Legal to achieve fully trans-inclusive health-care coverage in Illinois.
She has been active in organized efforts to make the sports world LGBT- and specifically trans-inclusive in the United States and Canada. She has served locally on boards of Equality Illinois, the Lakeview Action Coalition, ONE Northside, Illinois Gender Advocates, and Chicago House, as well as on the advisory board of the TransLife Center. Nationally, she serves on the board of the Gay and Lesbian Alliance Against Defamation and the advisory board of the Story Corps OutLoud project, documenting LGBT oral history. (Note: information listed has not been updated since the member's induction).