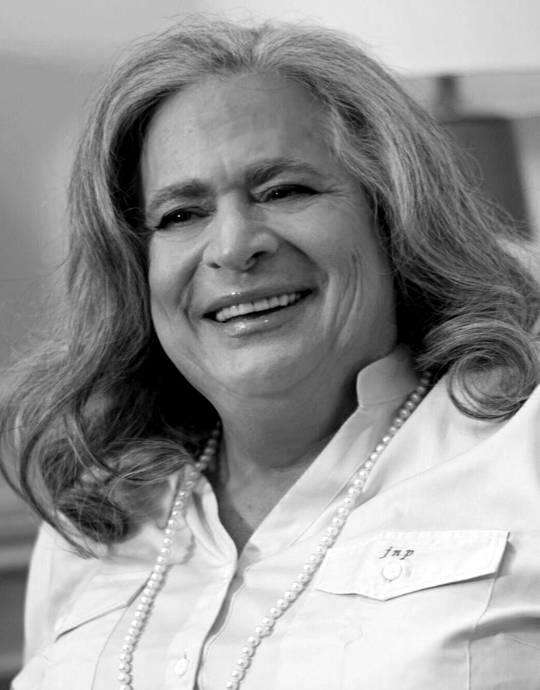 Individual | Inducted 2023
Jennifer Pritzker is an outspoken advocate for LBGTQ+ causes. In 2019, she was featured in Vanity Fair, speaking out against the transgender military ban and other anti-LGBTQ+ policies. She has written multiple op-eds and spoken to the press about the dangers of anti-LGBTQ+ discrimination. In her own company and foundations, her workforce is comprised of individuals of every gender, race, age, ethnicity, and sexual orientation. She has created an inclusive environment where everyone has an equal opportunity to succeed. Colonel Pritzker believes that being LGBT is not the sole defining character of a person, it is only one facet of a human being.
She is passionate about philanthropic work and helps numerous causes. With the creation of the TAWANI Foundation in 1995, she has supported organizations involved in military awareness and heritage, arts and culture, health and wellness, the environment, LGBTQ+ rights and human rights. In 2014, she gave $2 million to the University of Victoria to establish the world's first senior research chair for transgender studies. Since 2013, she gave roughly $6 million to the Palm Center to provide research demonstrating the flaws of the military's transgender ban and other issues related to the rights of LGBTQ+ individuals to participate in the armed forces. Other support has gone to the University of Minnesota, with gifts totaling $7.2 million to the U of M Medical School Institute for Sexual and Gender Health as well as the Tretter Library Transgender Oral History Project, and UCLA Law School's Williams Institute, a think tank conducting independent research on sexual orientation and gender identity law and public policy. For over 15 years, she has served on the Leadership Counsel of Programs in Human Sexuality for the Medical School of the University of Minnesota, now The Eli Coleman Institute for Sexual and Gender Health. Most recently, Colonel Pritzker has contributed close to $20 million to help organizations like the ACLU, Equality Illinois, and Transgender Legal Defense & Education to Fund fight inequality through litigation and state-based advocacy and policy work.
In 2017, she also created the Pritzker Military Foundation, which serves as the Pritzker Military Museum & Library's grantmaking arm and supports nonprofit organizations that preserve American military history, restore historic military artifacts, and make them accessible to the public.
Colonel Pritzker spent 27 years in the US Army, Army Reserve and Illinois Army National Guard, rising from private to lieutenant colonel with an honorary promotion to colonel on retirement from the Illinois National Guard. She was awarded an Honorary Doctorate from Norwich University in 2007 and awarded an Antarctica Service Medal for her participation in numerous scientific expeditions to Antarctica. Through her company, TAWANI Enterprises Inc. – a successful venture capital private equity corporation that in addition to investments operates a diverse range of businesses to include real estate development and management, precious metals and rare coin dealership, hospitality, and medical device manufacture – she has also won numerous awards for restoration and operation of historic buildings.