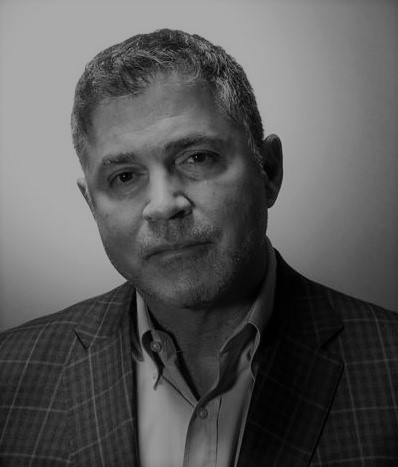 INDIVIDUAL | Inducted 2020
Jay Paul Deratany went to law school at DePaul University College of Law and began his work with the Legal Aid Foundation of Chicago, helping those in poverty fight against slumlords. He eventually started his own law practice in Chicago, The Deratany Firm. During that time, he volunteered for the AIDS Legal Society, and went to hospitals to provide volunteer legal services for those who were dying of AIDS. He also volunteered for NEON Street, a shelter for homeless LGBT youth.
Through his work as a human rights lawyer with his current firm, Deratany & Kosner, Jay focuses on cases related to foster care and adoption negligence, medical malpractice, sexual assault, and wrongful death. He is passionate about human rights issues, especially those that involve the mistreatment of foster children, sexual abuse, and LGBT issues.
As an advocate for global LGBT youth rights, Jay has had the honor of serving on numerous boards including Howard Brown Health, Chicago House, Perspectives Charter Schools, Community Support Services, and the Family Equality Council, which advocates on behalf of LGBT families fighting against discrimination in adoption and fostering. He is an advisor and sponsor of Loyola University's First Star Academy, which provides educational opportunities for foster children, and serves on the Chicago Committee of Human Rights Watch.
He has received the Ekroth Award from Community Support Services for his legal work fighting for people with disabilities, was voted among the top 100 LGBT Executives by Chicago Magazine, recognized as a "Top Chicago Lawyer" by Super Lawyers for nine consecutive years, awarded the "Top 100" lawyers nationwide in his field from the National Trial Lawyers, received the 2015 Spirit Award from Chicago House for his work helping to establish the Trans-Life Center for trans individuals and their families, received the Chicago House award from the Board of Trustees for work on behalf of families with HIV and AIDS, received the 2017-2020 Award of Excellence from Lawyers of Distinction, recognized with the First Star Academy Award for his fight on behalf of foster children, and was one of Crain's Chicago Business Top LGBT executives 2018.
In addition to a successful law career, Jay is a writer, actor and playwright, obtaining his MFA from the University of California Riverside for Screenwriting. Not only does he fight for LGBT and human rights through his legal work, but he also brings these issues to light through the writing and producing of plays, musicals, and films including the GLAAD-nominated play "Haram Iran", the Jeff Award-winning musical "The CiviliTy of Albert Cashier" (the true story of an American Civil War hero who was born female, but lived his life as a man) and the multi-award winning movie "Foster Boy", co-produced with basketball legend Shaquille O'Neal.