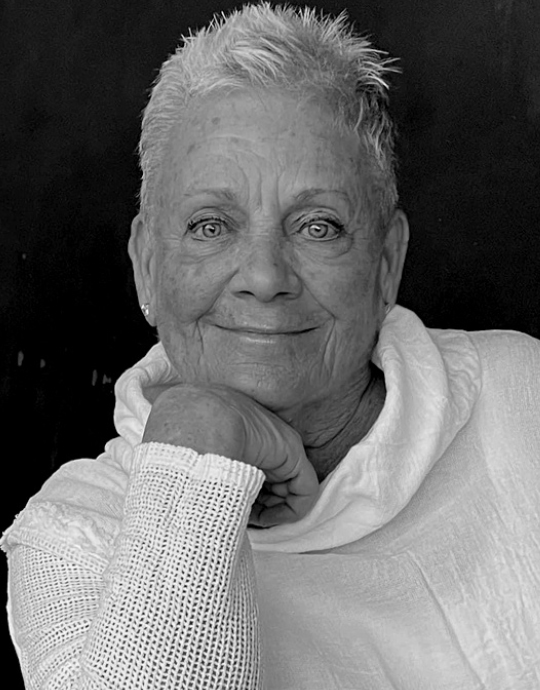 Individual | Inducted 2023
Jan Dee (born Jan Deyesso) traveled to Italy in the late 1960s to learn the craft of goldsmithing. Her Italian experience started her on her extraordinary career trajectory as a craftsperson and ultimately a famed jeweler in Provincetown, Massachusetts. The late 1960s and early '70s were heady times for Jan. She fell in love with the art of silversmithing and became an early entrepreneur of unique silver creations. Love called her to Chicago, and she opened Jan Dee Jewelry in 1971 at Belden and Clark in Chicago. In 1990 she moved her store into a larger space on Diversey. Her store became a touchpoint for gay and lesbian couples to gather and to work with the creative team to create symbols of love and commitment.
Jan Dee's involvement in Chicago's LGBT community is legendary. She has always been generous with donations, service and commitment to many HIV/AIDS and community organizations. There wasn't a silent auction and fundraiser in our community that didn't feature a donation from Jan Dee Jewelry.
Expanding the scope of her creativity, she studied photography at the Art Institute of Chicago. Her photographs convey her thoughtful commitment to the LGBTQ community. In fact, an early HIV/AIDS provider, Horizon House, hosted a very successful event with Jan's photography.
Her involvement, though, was greater than just giving products and services. Jan was an early adopter and pioneer in establishing the Lincoln Park Gay and Lesbian Chamber of Commerce and received a lifetime achievement award from the Chamber, as well as recognition for contributions and excellence from Catholic Charities, Franciscan Outreach, and Horizon House, among others.