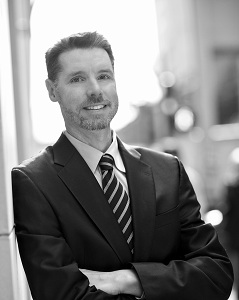 Photo by: Andrew Collings
INDIVIDUAL | Inducted 2012
Lauded in a 2011 Windy City Times profile as a "…humanitarian … working zealously for social justice," Mark Ishaug is a longtime local and national LGBT leader for the rights of vulnerable populations. In a career that has spanned almost 30 years, Ishaug's extensive political and nonprofit-management experience has advanced a diverse number of causes from international development, food security, and housing to HIV/AIDS advocacy and services for Illinoisans with severe mental illness.
Earlier this year, the board of directors of Thresholds, Illinois's largest and oldest mental-health service provider, named Ishaug to his current post as president and chief executive officer. More than 6,000 Illinoisans with severe mental illness rely on the comprehensive services of Thresholds for their psychosocial treatment, housing, and vocational needs to remain healthy and independent. Prior to his appointment to Thresholds, Ishaug served as the first president and CEO of AIDS United, a national AIDS organization that formed from the merger of AIDS Action Council and the National AIDS Fund with the objective of uniting AIDS policy advocacy, fundraising, and community capacity-building.
From 1998 to 2011, Ishaug led the AIDS Foundation of Chicago, where he had worked since 1991. He is credited with efforts to diversify AFC's funding base, to expand services to include post-incarceration, housing, and research advocacy in AFC's portfolio, and to nurture AFC's reputation as a leading state-based and national authority in political advocacy on HIV/AIDS issues. Before joining AFC, Ishaug worked for CARE International in Mozambique and taught at the University of Mozambique.
Ishaug and his soulmate, Micah Krohn, reside in La Grange, Illinois. As a couple, they actively support an array of organizations dedicated to improving the welfare of humans and animals, including World Bicycle Relief, the Old Town School of Folk Music, the Humane Society, and the Shambhala Meditation Center of Chicago. They are also longtime political supporters of local and congressional champions of LGBT rights, including Alderman Tom Tunney; state Representatives Sara Feigenholtz, Greg Harris, and Kelly Cassidy; U.S. Senator Dick Durbin; and U.S. Representatives Jan Schakowsky and Mike Quigley. In 1996, Ishaug was among the openly gay delegates to the Democratic National Convention in Chicago.
Throughout his career, Ishaug has been recognized for his dedication and many contributions to building healthier communities. His awards include AIDS Legal Council of Chicago Advocate of the Year, Southside Help Center Champion, and the ACLU of Illinois John Hammell Award. (Note: information listed has not been updated since the member's induction).