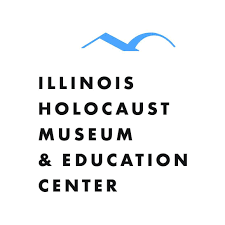 Friend of the Community | Inducted 2022
The Illinois Holocaust Museum & Education Center has been a leader in human rights education and advocacy since opening in 2009. The Museum uses the history and lessons of the Holocaust to address social justice issues today, empowering visitors to become upstanders in their communities. Through its core exhibitions, public programs, teacher trainings, curriculum resources, and student leadership initiatives, the Museum teaches visitors about LGBT history and how the struggle for LGBT rights continues in the United States and around the world.
IHMEC has hosted annual Pride programs since 2018 and has also hosted public programs on topics such as LGBT voices under Nazism, LGBT refugee and immigration issues, and LGBT upstanders in the fight for equality. IHMEC was the first agency in the State of Illinois to offer teacher training on supporting educators in meeting the LGBT Inclusive Curriculum mandate and continues to support teachers with integrating LGBT history into their classrooms. Teachers are shown how to address the persecution and murder of LGBT people during the Holocaust, as well as how to teach about the fight for civil rights and LGBT rights under the law today.
IHMEC has become a strong voice for the LGBT community through publications of op-eds commemorating Pride Month and National Coming Out Day, addressing the importance of teaching LGBT history, speaking out against anti-LGBT legislation, and advocating for the passage of the Equality Act. In 2021, the Museum hosted the exhibition Rise Up: Stonewall and the LGBT Rights Movement, which integrated the Chicago LGBT Hall of Fame.
IHMEC proudly stands with the LGBT community, advocating for LGBT rights and the inclusion of LGBT history in classrooms, museums, and places of public memory. Through this work, IHMEC continues to honor and engage with its founding principle: Remember the Past; Transform the Future.