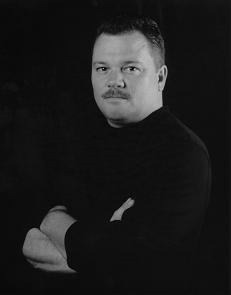 INDIVIDUAL | Inducted 2001 [Now Deceased]
While working out of the limelight as a businessman and fund-raising advisor, Chuck Hyde helped sexual-minority community organizations since 1982 to produce successful benefits and assiduously fostered relationships between them and underwriters in the business community. He was a person who worked behind the scenes, preferring to avoid the spotlight, but without whom local community organizations would lose a notable benefactor.
Hyde was the "go to" man at Sidetrack, a Halsted Street bar that has supported countless community projects. He was the one to talk to for organizing a benefit or holding a party. He himself organized numerous charitable events and helped to persuade other businesses to join in.
First as a staff member, then as manager, then as partner, Hyde worked at Sidetrack for 19 years. He was responsible for the bar's day-to-day operations, helped to oversee Sidetrack's five expansions, worked as a video jockey, and served as an unofficial consultant to groups wishing to organize fund-raisers. When he arranged to host a community event, he not only saw to it that the bar provided space; he also became active in planning the event, lending his expertise and advice and helping to set up business partnerships.
Some of the organizations which Hyde helped to produce successful events are Equality Illinois; Test Positive Aware Network; AIDS Legal Council of Chicago; About Face Theatre; Chicago Gay Men's Chorus; Metropolitan Sports Association; Windy City Gay Chorus; Chicago Area Gay and Lesbian Chamber of Commerce (for which he has served as board member); Open Hand Chicago; Frontrunners/Frontwalkers Chicago; Howard Brown Health Center; Chicago House; AIDS Foundation of Chicago; Gerber/Hart Library and Archives; "A Season of Concern"; Great Lakes Bears; NAMES Project Chicago; Chicago Smelts; AIDSCare; DirectAid; Horizons Community Services; International Mr. Leather Contest; Lionheart Gay Theatre Company; Lesbian Community Cancer Project; American Civil Liberties Union of Illinois; Gay, Lesbian, and Straight Education Network's Chicago chapter; Parents, Families and Friends of Lesbians and Gays; Illinois Gay Rodeo Association; Chicago Pride Invitational Bowling Tournament & Scratch Masters; Chicago's Righteously Outrageous Twirling Corps (ROTC); Gay and Lesbian Parents; and the Gay and Lesbian Hall of Fame itself. Ha passed away in Fort Lauderdale, Florida on April 6, 2017 of heart disease.