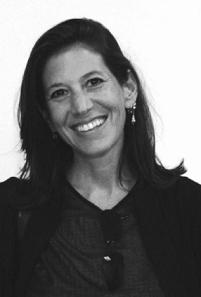 INDIVIDUAL | Inducted 2009
Jane M. Hussein Saks has dedicated her life to advancing human rights and social justice. Whether bringing together queer artists and activists to deepen understanding and appreciation of how gender and sexuality shape policy or theory, challenging academic and political institutions to accept queer people, or raising money for grassroots and mainstream LGBT organizations, Saks is present as a queer feminist 24/7.
She has served on or advised boards and committees of the Chicago Foundation for Women, National Public Radio's Radio Diaries, the Chicago History Museum's "Out at CHM" lecture series, Human Rights Watch Chicago, the Funding Lesbian & Gay Issues group of the Donors Forum of Chicago, and the Friends of South Africa's Constitutional Court. She also participated in the planning and program committee for the national conference, "Race, Sex, and Power: New Movements in Black and Latina/o Sexualities," which showcased Chicago's LGBTQ communities.
As an out board member of the Chicago Foundation for Women, Saks brought a strong lesbian perspective to advocacy for the inclusion of lesbian and transgender issues in the foundation's programs and grant making. As co-chair of its Lesbian Leadership Council, she helped to raise and distribute nearly $50,000 to lesbian-led nonprofit organizations in Chicago. She has worked to make the council a vehicle for educating lesbians on fundraising through programs such as "Queer Fundraising Strategies," attended by individual donors and by representatives of 20 emerging or established LBGT service organizations. She has also been successful as co-chair of the Funding Lesbian & Gay Issues group of the Donors Forum, with a focus on increasing philanthropic support for Chicago's LGBT communities.
As the first director of the Institute for the Study of Women and Gender in the Arts and Media at Chicago's Columbia College, Saks has built an innovative center that embraces the full spectrum of gender and that showcases Chicago's queer and transgender art and artists in innovative exhibits and programs. While serving as a planning committee member for the Chicago History Museum's LGBTQ lecture series, she has developed programming that combines current and past LGBTQ cultures and scholarship reflecting the diverse histories of Chicago's queer communities. She is also helping to plan the museum's first exhibition of Chicago's LGBTQ history, which is scheduled to open in 2010–11 and will be seen as a model for similar programs across the United States.
Noted lesbian feminist author Dorothy Allison speaks for many Chicagoans in saying, "I have taken a great deal of inspiration from Jane's activism and willingness to sacrifice in order to make Chicago the kind of community where all of us can feel safe and welcome. Her personal, community and professional achievements embody what the Hall of Fame stands for—calling attention to the best of the LGBTQ community and advancing the goals of that community."
(Note: information listed has not been updated since the member's induction).