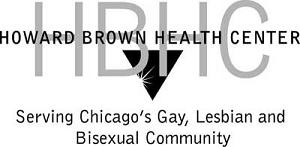 ORGANIZATION | Inducted 1991
Howard Brown Memorial Clinic is the Midwest's leading provider of support services to and for people living with AIDS and HIV disease, and an internationally recognized center for hepatitis and AIDS/HIV research. HBMC is a shining example of the work that the gay and lesbian community can accomplish when it sets its mind to doing good.
Founded in 1974 by a handful of medical students and other concerned volunteers, HBMC's initial focus was the education about, testing for, and treatment of sexually transmitted diseases among gay men. It soon became an important local health facility, serving as many as 15,000 patients annually. HBMC's AIDS Action Project was started in 1982; over 1,400 men and women living with AIDS have received help.
Howard Brown Memorial Clinic promotes the well-being of gay and lesbian people and enhances their lives through the provision of health care and wellness programs, including clinical, educational, social service, and research activities. These programs are specifically designed to serve gay and lesbian people in a confidential, supportive, and nurturing environment. HBMC is committed to working cooperatively with other organizations serving and contributing to the gay and lesbian community.
Howard Brown has successfully made the transition from a grassroots clinic to a professionally staffed health, human services, and research center. Its programs are respected across the country, and certain among them Nutrition Consultation, Volunteer Services) have served as models for other organizations.
The Howard Brown Memorial Clinic of 1991 is fiscally sound, and now focusing its attention and energies on programs beyond its work with AIDS and HIV. Wellness, aging, bereavement, and substance abuse are all of concern to the gay and lesbian population, and women specific approaches must be taken in working with the lesbian community. HBMC is committed to helping all members of its constituency in finding a better tomorrow.
Please note: this information has not been updated since the time of the organization's induction.