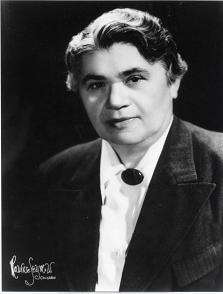 INDIVIDUAL | Inducted 1992 [Posthumous]
She spent her entire legal career of 61 years defending the civil rights of all persons.
Pearl M. Hart was born in Traverse City, Michigan, in April 1890, the fifth daughter and only American born child of David and Rebecca Harchovsky. A few years later, the family moved to Chicago, where her father served as rabbi to a congregation on the southwest side. From her early environment, and the examples of both parents, she developed a lifelong passion for social justice.
She left school at fourteen to become a wage earner, and a few years later began attending classes at the John Marshall Law School. She was admitted to the bar in 1914. Her life long relationship with John Marshall was one of respect and mutual admiration: she taught at John Marshall Law School until her late 70's, and shortly after her 80th birthday, the school awarded her an honorary doctorate.
Pearl Hart was a founding member and board member of the national Lawyers Guild, the Committee to Defend the Foreign-Born, and the Portes Cancer Prevention Clinic. She served, with distinction, as a defender of the oppressed, through the red-baiting periods which followed both world wars, the McCarthy era and the hearings of the U.S. House of Representatives Un-American Activities Committee. She served without fee in many good cases, including the adoption services of the Episcopal Archdiocese of Chicago.
She was the first women lawyer to be appointed as public defender in the Morals Court, and maintained an acquittal record of over 90%. A consistent feminist, she and her two associates made their libraries, advice and quiet study room available to women law students.
All her life, Pearl Hart defended gay rights, appearing on behalf of many victims of entrapment and harassment, often without fee or for minimal fee. She worked for anti-entrapment laws and the right to privacy. She was involved in the founding and work of the present Mattachine organization as well as its predecessor.
Two of Pearl Hart's dreams never came true: to be elected to the City Council of Chicago and to appointed as a judge. She was too liberal and too honest to win the backing of a corrupt political system. Her campaign for the City Council seat was conducted by Studs Terkel, a long-time friend and fellow fighter for social justice.
Although in failing health, Pearl Hart worked until a few weeks before her death in March, 1975. She left a minimal estate after sixty years of unremitting work. Her inheritance is the love and respect of thousands of men and women whom she helped, and a society somewhat better for her efforts— which is what she wanted.