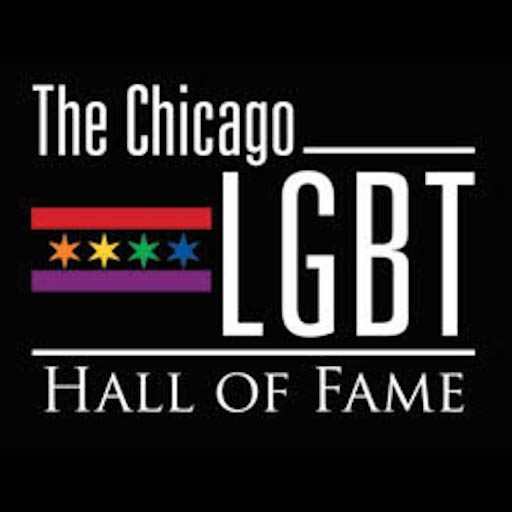 July 31, 2023
For Immediate Release
(Amended 8/2/23)
For more information contact:
Gary Chichester, Board Member Emeritus
773-281-5095
outreach@chicagolgbthalloffame.org
The Chicago LGBT Hall of Fame, the only city-sanctioned LGBT Hall of Fame in the world, has announced its slate of 2023 inductees: 10 LGBT-identified individuals, one LGBT-identified organization, and one "Friend of the Community" (ally). The inductees were announced at a press conference on July 31 at Sidetrack The Video Bar.

Individual inductees:

Linda Bubon is a Chicago icon who, along with colleague Ann Christophersen, founded Women & Children First Bookstore.

Andrew Davis has been a key journalist and editor covering Chicago's LGBTQ+ community for nearly 30 years. He spent almost two decades full-time at Windy City Times, including most recently as editor-in-chief.

Jan Dee (Jan Dee Jewelry) is known for her high-end jewelry designs and opened her first store in Chicago in the 1960s. During the 40+ years that she operated her store, she always donated merchandise to LGBT and AIDS organizations.

Anna DeShawn was inspired to create E3 Radio, the only radio station in the country dedicated to playing queer music and reporting on queer news 24 hours a day, seven days a week. Her annual "Purple Tie Affair: Concert & Silent Auction" has donated over $10,000 to various organizations in the Chicagoland area.

Margaret Hillis, inducted posthumously, was an internationally renowned figure in classical music. She founded the Chicago Symphony Orchestra Chorus and led it for 37 years. In addition to her work as a conductor and chorus director, she was an airplane pilot, veteran, educator, activist, mentor, and advocate who broke barriers.

Joseph Loundy was the first mental health professional to be involved with Gay Horizons, around 1974. He eventually became executive director and led the agency from operating out of a single basement room to growing into one of the largest LGBT social service agencies in the country, which eventually became the Center on Halsted.

Robert Neubert has planned some of Chicago's most notable philanthropic, corporate and civic events helping raise hundreds of millions of dollars in support of LGBT organizations such as Equality Illinois, AIDS Foundation Chicago, Howard Brown Health, PFLAG, the Center on Halsted, Chicago House, the Human Rights Campaign, and the 2006 Gay Games.

Col. Jennifer Pritzker is an outspoken advocate for LBGTQ+ causes. As a veteran she was featured in a 2019 Vanity Fair article, speaking out against the transgender military ban and other anti-LGBTQ+ policies. She has written multiple op-eds and, as a reserve officer, has spoken to the press about the dangers of LGBT discrimination. Her TAWANI Foundation supports universities and organizations dedicated to LGBTQ research and advocacy.

Terence Alan Smith, aka Joan Jett Blakk, was one of the first drag queens to step off the stage and enter the world of politics and one of the founders of the Chicago chapter of Queer Nation. In 1990 she challenged Richard M. Daley for Mayor of Chicago. She also ran for President, with the campaign slogan, "LICK BUSH in '92," gaining national attention.

avery r. young is the first ever Chicago Poet Laureate. avery is an award-winning teaching artist who is an Arts and Public Life Artist-In-Residence at the University of Chicago. He has been instrumental in Chicago's poetry scene, and a teaching artist for Young Chicago Authors and various not-for-profits.

Friend of the Community:

Ann & Robert H. Lurie Children's Hospital of Chicago Gender Development Program, the first and largest multidisciplinary program in the Midwest providing a full range of medical, behavioral health, and social support services to gender-diverse children, transgender adolescents, and other patient-families navigating issues related to gender and gender development.

Organization:

Black Alphabet, now in its 10th year, is the world's oldest and largest Black LGBTQ+ focused arts organization. What began as a conversation about the lack of exposure of films that explore the Black LGBTQ experience birthed the Black Alphabet Film Festival, Chicago's first Black LGBTQ film festival, and has expanded to Black Alphabet's new mission: to promote social equity awareness and education in all aspects of life for the Black LGBTQ+ community using media and the creative arts to promote healthy and whole lifestyles within the Black LGBTQ+ community.

This year's Chicago LGBT Hall of Fame induction ceremony will be held on Tuesday, Oct. 3, at the Chicago History Museum, 1601 N. Clark St. ,at 6 p.m. It is open to the public.

The Chicago LGBT Hall of Fame, the only city-sanctioned LGBT Hall of Fame in the world, was founded in 1991 to honor Chicago's people and entities, nominated by the community, who have made significant contributions to the quality of life or well-being of the LGBT community and the city of Chicago. The first Chicago Gay & Lesbian Hall of Fame ceremony took place during Pride Week 1991 and was held at Chicago City Hall. Then-mayor Richard M. Daley hosted the ceremony and afterward, photos of the inductees were displayed in City Hall. The Hall of Fame has no physical facility but maintains a website, which allows anyone to visit the Hall of Fame at any time at https://chicagolgbthalloffame.org. Traditionally, the City of Chicago has displayed the Hall of Fame materials during induction periods, Pride, and in October for Gay & Lesbian History Month.