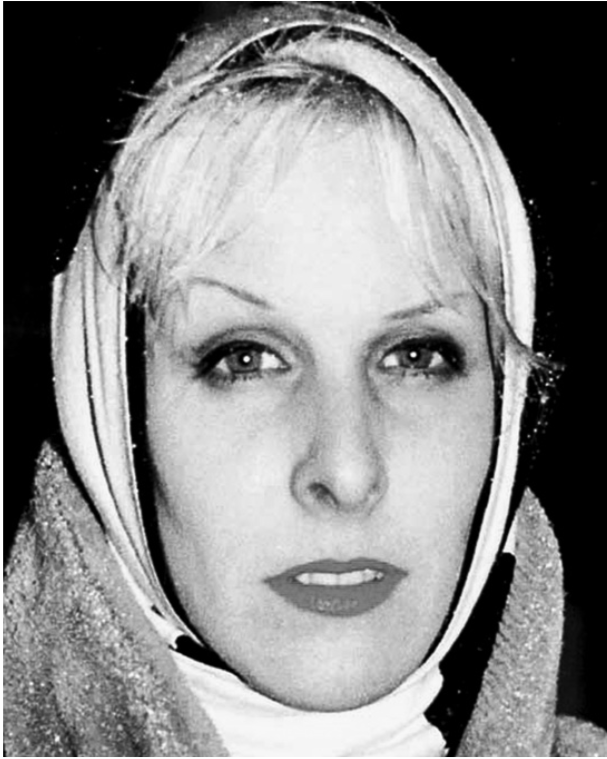 INDIVIDUAL | Inducted 2017 [Posthumous]
Born to a Presbyterian minister in Flint, Michigan, and raised in Park Forest, Illinois, Greer Lankton grew up fascinated by dolls and began to fashion them out of a variety of non-traditional materials, including flowers and pipe cleaners.
In 1979, at 21, Lankton sought gender confirmation surgery. After three years at the Chicago Art Institute, she headed to New York and became a leading figure in the East Village Art Renaissance of the 1980s, showing at Civilian Warfare and Einsteins. She became a muse to photographers such as Peter Hujar and Nan Golden, who also featured Lankton in the film I'll Be Your Mirror.
Lankton's notable style, which blurred the line between folk art and fine art, featured dolls ingeniously constructed from soda bottles, umbrella hinges and even pantyhose, which were often layered in paint. Gender and sexuality were recurring themes in her work, and her extravagant figures often captured a distressing sort of glamour. Her dolls were known to change from show to show, often seeming to gain or lose weight, appear ill, have face-lifts, or undergo sex changes. In 1987, she married artist Paul Monroe, whom she met in 1981 and had been living with since 1984.
Eventually, Lankton returned to Chicago to try and get off drugs. Lankton's final exhibit – "It's About Me … Not You", featured pink-trimmed turquoise walls, covered with faux niches and shrines to Patti Smith, Candy Darling, Jesus and the artist herself, in what was a perfect reconstruction of her tiny Chicago apartment. The exhibit has since become a permanent installation at Andy Warhol's Mattress Factory in Pittsburgh. In 1995 Lankton's pieces were shown at the Whitney Biennial and Venice Biennial.
She died in Chicago in 1996 but remains a unique talent in the art world. In 2014, a landmark retrospective of her work, "Love Me," opened in New York and G.L.A.M. (Greer Lankton Archives Museum) was formed to preserve her legacy. In January 2017, Lankton became the first transgender artist to show at the National Gallery of Art in Washington, D.C.