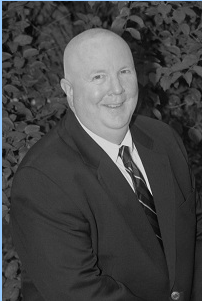 INDIVIDUAL | Inducted 2012
William W. Greaves, is an activist in politics and in running-and-walking clubs and an editor focusing on AIDS. As a member from 1995 to 2000 and as the director from 2000 through 2011 of the city Advisory Council on Gay and Lesbian Issues (later, Lesbian, Gay, Bisexual and Transgender Issues), he took an important part in local LGBT rights advances.
William W. Greaves received his bachelor's degree in chemistry and English literature from Bucknell University in 1973 and his doctorate in inorganic chemistry and journalism from Iowa State University in 1978. He worked first as a chemist for Standard Oil of Indiana and then as the physical sciences editor at Science magazine in Washington, D.C., where his tenure coincided with the growing recognition of AIDS as a worldwide epidemic.
At that time, Science was the leading U.S. journal covering the disease. Greaves was given editorial responsibility for the epidemiology of AIDS and soon gained recognition as one of the world's experts on the transmission of HIV.
Greaves's desire to become an effective advocate for his community increased with every friend's diagnosis. He joined DC Front Runners, a gay and lesbian running club that raised funds for community causes. Upon his return to Chicago in 1988, he continued those activities with the affiliate group Frontrunners/Frontwalkers Chicago, eventually becoming its president.
In 1995, Greaves was invited to become a member of what became the city of Chicago's Advisory Council on Lesbian, Gay, Bisexual and Transgender Issues, where he began pursuing policy development related to the integration of diverse groups and individuals into the fabric of city government and culture. In 2000, Mayor Richard M. Daley appointed Greaves to be the council's director. He served in that capacity until January 2012, acting as the council's chief administrator and the mayor's primary liaison to Chicago's LGBT community.
During his council tenure, Greaves helped to shepherd Chicago's gender-identity ordinance to passage, which broadened the scope of the city's human-rights and fair-housing laws by naming transgender individuals as members of a protected class. He also initiated an amendment of Chicago's city personnel rules to correspond to its human-rights laws, and he co-wrote and edited the city's LGBT nondiscrimination statement and policy model for homeless shelters as well as its policy statement on LGBT substance abuse.
In addition, Greaves administered the Chicago Gay and Lesbian Hall of Fame; co-founded and directed the nation's only annual, government-sponsored salute to LGBT military veterans; and managed Mayor Daley's annual Pride Month receptions and the city-sponsored ceremonies uniting 36 couples in Illinois's first civil unions. Because of his background, experience, and accomplishments, Greaves has been recognized throughout the city and internationally as an effective instrument for the integration and coordination of diverse populations into the cohesive, mutually respectful whole that is Chicago. (Note: information listed has not been updated since the member's induction).