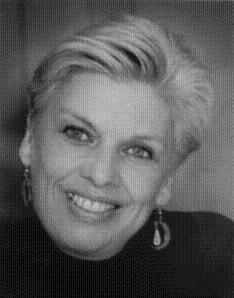 FRIEND OF THE COMMUNITY | Inducted 1997 [Posthumous]
Born in 1952, Ida Greathouse drew national attention to the needs of herself and others living with AIDS. As a mother and activist she advocated visibly for increased AIDS funding and for special programs for women and children with AIDS. For this she was selected as a "Friend of the Community."
A native of Peru, Illinois, Greathouse was always an outspoken person and left home at age 17 for Chicago. Here she met and married Silvano Vanegas, with whom she had a son, Silvano. After a divorce, she later married Carlos "Charlie" Romero, who was to die of AIDS complications in 1993.
Greathouse tested positive for HIV in 1984. In 1988, after a close friend died from AIDS complications, she watched helplessly as the friend's young son was shifted among four foster homes in seven months. She then decided that her son would not fare similarly, and she became increasingly active in AIDS-related causes.
Along with Jeannie Pejko, Michael Thurnherr, Daniel Sotomayor, William M. McMillan, and others, she co-founded the PISD (People with Immune System Disorders) Caucus of ACT UP Chicago. In 1990, she helped to organize ACT UP Chicago's participation in an Atlanta demonstration against the federal Centers for Disease Control and Prevention with a goal of including various opportunistic infections unique to HIV-positive women as conditions qualifying for an AIDS diagnosis.
She lobbied city, state, and federal officials for more attention to AIDS programs, especially for women and children. She publicly challenged Chicago officials to increase the city's AIDS budget and lobbied aldermen for it. Helping to lead a demonstration to Governor Jim Edgar's office in 1992, her determination was instrumental in increasing the state's AIDS budget.
One of the first women in Chicago to disclose her HIV status publicly, she served on Cook County Hospital's Fantus Clinic Board, where she advocated for a separate program for women and children with HIV/AIDS, and was a trainer for the Midwest AIDS Training & Education Center. In 1994, she was honored by the AIDS Foundation of Chicago for leadership and courage in the fight against AIDS.
Deciding that Silvano would not be shuffled around after her death, she successfully petitioned a court in 1992 to award guardianship to their close friend, Rock Simcina, an openly gay man whom they had met when he was an Open Hand Chicago volunteer. "Women should be able to make the final decision about where their children go," she told People magazine in 1993. Beginning with Chicago's first AIDS Walk's opening rally in 1988, she took her story to National Public Radio, Jerry Springer's television show, and Chicago's annual Gay and Lesbian Pride Parade rally.
Greathouse was a regular volunteer at the Test Positive Aware Network and served on the Chicago/Cook County HIV Services Planning Council. She died on June 17, 1995, of complications from AIDS.