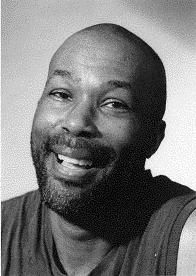 INDIVIDUAL | Inducted 1992
Richard Lee Gray was born and raised on the south side of Chicago. He graduated from John Marshall Harlan High School and the University of Illinois. He studied for a graduate degree in social work with a concentration in counseling gay and lesbian minority youth and has been involved in AIDS education in the African American community Chicago as an openly gay African American male for over 12 years. His activity and openness was during the emerging crisis of AIDS and healthcare in the black community. His leadership and dedication has included being a cofounder of Kupona Network an agency providing HIV education and support services to the African American community.
A major early contribution was his participation in the development and implementation of a two year citywide survey of the health needs of African American gays and lesbians. This represented the first attempt in the City Chicago to specifically address the heath needs and concerns of a population that historically has been neglected.
For a number of years, he presented a program called "AIDS and Other Matters" on the west side of Chicago at John Marshall Metro High School. This innovative program was presented to freshman medical students and designed to make HIV disease and AIDS relevant within an African American context as it relates to the issues of healthcare and sexuality.